School of Media and Communication Masters dissertations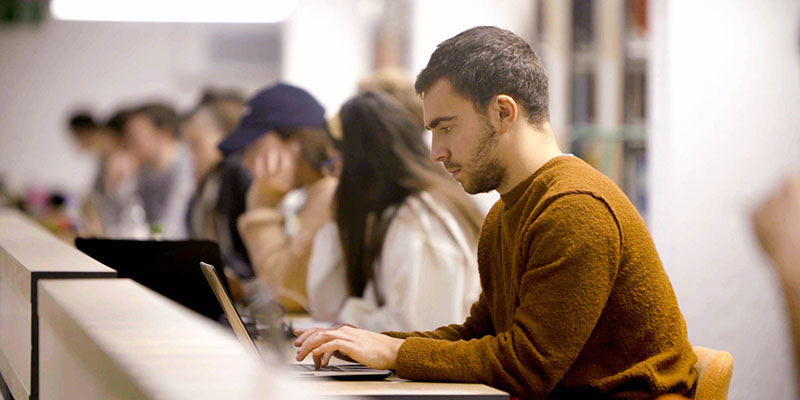 Below you can download dissertations written by our Masters students. These dissertations are the originals submitted, with personal data and any information regarded as confidential removed, including acknowledgements, the Ethics Form and research participant information, which may have resulted in unavoidable changes to the formatting. Please note that these are dissertations of distinction, but all demonstrate strengths and limitations in relation to the marketing criteria. The examiners' feedback and marks are not available to view. All students consented to the publication of their work on these pages.
A longitudinal analysis of media framing surrounding economic migration, from the 2016 EU Referendum through to COVID-19 - Marta Portalska, 2021
An analysis of representations of women in Chinese menstrual product advertising - Haichao Xu, 2021
Cancel Culture Online: Digitisation's influence on public shaming - Quanisha Virginie, 2021
"FAILURES OF THE WORLD, UNITE!" Towards a broader understanding of failure in Disco Elysium and roleplaying games - Eryk Sawicki, 2021
How did fake news affect health communication during the COVID-19 pandemic in China? - Mingke Rao, 2021
How did the loss of local language newspapers impact the 2021 general elections and democracy in Uganda? - Pascal Kwesiga, 2021
How successful was the government's digitised Covid-19 communication strategy with the elderly? - Casey Magloire, 2021
"Motherland, drip on me": Exploring diasporic identities, feelings of displacement and Blackness in Beyoncé's 'Black Is King' - Roxana Caia, 2021
Subjectivity and Representation: Investigating the contemporary female dilemmas in Chinese TV series Ode to Joy - Danqing Fan, 2021
Trump and Bolsonaro: Disrupting Liberal Democracy- A Communicative Approach to the Strategies of Populists in Power - David Cohen, 2021
"We're just playing into their system" A qualitative exploration of the relationship between conspiracy theories and political efficacy, and the role community plays in the creation and spread of conspiracy theories - Patrick Heselwood, 2021
Who gets to be a citizen?: Citizenship Discourse on Twitter during the 2019 CAA-NRC movement in India - Manasa Narayanan, 2021
A comparative analysis between the United Kingdom and Qatar: roles of female public relations practitioners, perceptions and their effects in the national context - Reem Fakhri, 2018
How do journalists and MPs perceive female politicians to be represented in the British media in 2017 and could these perceptions help to explain why fewer Members of Parliament are women? - Elizabeth Bartrum, 2017
How does personal politics and identity influence media framing? Assessing religion, political engagement and party affiliation as moderating influences on framing effects - Sean Clarke, 2018
How does print advertising in newspapers make use of and contribute to the framing and public understanding of environmental issues? - Jake Maiden, 2018
In times of increasingly authoritarian neo-populism, journalistic practices adapt and evolve: the case of the Chavismo in Venezuela - Maria J. Vilac Coronel, 2018
Is it all about the game? A study on news framing of the 2015 elections in the United Kingdom and Canada - Brittany Noppe, 2017
Narrative, collective identity and the British general election of 2017: Corbyn, May and the question of 'who we are' - Matthew Lovatt, 2017
Squatting for sisterhood? An investigation into representations of the female body in women's magazines, with specific focus on Women's Health and their monthly cover girl - Lucy Alexandra Chaplin, 2018
The role of the online news media in reporting ISIS terrorist attacks in Europe (2014-present): the case of BBC Online - Agne Vaitekenaite, 2018
Thigh gaps and six packs: an investigation into how four female finalists from ITV's Love Island communicate body image through Instagram and how young females perceive this communication - Sian Cash, 2018
What's podcasting to you? Exploring perspectives of consumers and producers - Arshdeep Chawla, 2018
"You're quite fertile, aren't you?": Constructing motherhood through factual welfare television in austerity Britain (2010-2015) - Danielle Levin, 2018
If part of a dissertation above is used in other academic work, then due acknowledgement of authorship is required.