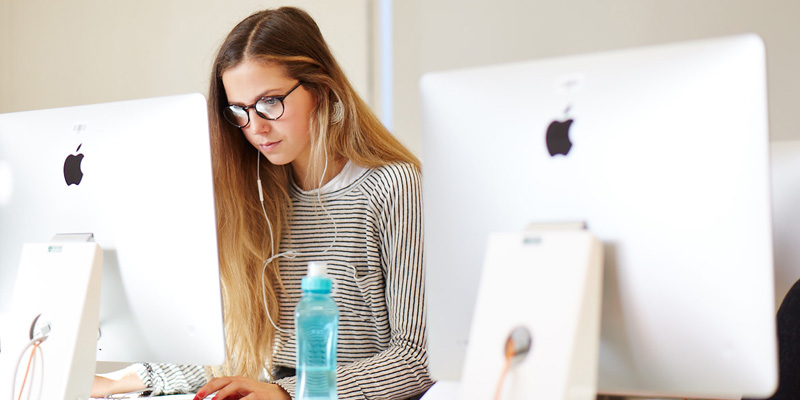 Entry requirements
You should ideally have a first-class or at least a good upper second-class undergraduate degree.
A Masters degree isn't a requirement but your application is seen more favourably if you have one - ideally you will have achieved a distinction or at least a merit, especially in your Masters dissertation.
Your referees must be fully supportive of you and your ability for advanced, independent study.
Before you apply, we suggest you consider how your proposed research fits with our staff and their research interests, and the research themes of the School of Media and Communication.
English language requirements
If English isn't your first language, you'll need an overall IELTS score of 6.5, with a writing component of 6.5 and no component less than 6.0. For other qualifications, read English language equivalent qualifications.

You can improve your academic English level to the standard needed to study a postgraduate research degree by taking one of the following pre-sessional courses:
The application process
Applications can be made at any time of the year, however, we recommend that you contact your preferred supervisors well in advance of submitting an application and at least six weeks before any scholarship deadlines, if you're applying for a scholarship.
Find out more about applying for a research degree.
Your research proposal (3,000 – 3,500 words) should include:
A clear statement of the proposed research topic and the research question(s) that are guiding your investigation (explain the importance and originality of the proposed topic).
A literature review and bibliography, using the Harvard style of referencing, of relevant academic publications relating to your area of research (identify gaps in, or problems with, existing research to justify why further or new research is required).
A description of your choice of methodology and why this methodology might be the most appropriate for your topic (include details of methods of data collection and analysis even if this is preliminary at this stage).
An approximate timetable showing a realistic plan for the completion of your research and writing within three years.
Documents to include with your application:
Completed PhD application form
PhD research proposal
Transcripts, including grading system, of your degree(s)
Certificates of your degree(s)
Two academic references
IELTS certificate (if English isn't your first language): overall IELTS score of 6.5 (with writing no less than 6.5 and no components less than 6.0). Find out more about submitting proof of English language proficiency and our pre-sessional English courses
CV
A scholarship application form (if applicable).
You'll also need to supply the names of supervisors you'd be interested in working with.
Once you've applied, we'll contact you as soon as possible to let you know the result. If we're considering making you an offer, we'll invite you for an interview, or a telephone interview if you're living outside the UK.
Deadlines and timescales
We have two main start dates for our postgraduate research degree programmes: 1 October and 1 February.
We would recommend starting at these times whenever possible so that you have the benefit of a full induction programme. Deadlines to apply for these start dates are below. Applications submitted after these dates will be automatically considered for the next available start date unless otherwise stated. We may be able to consider other start dates throughout the year at the discretion of the School. If you would like to be considered for a different start date, you should apply at least 3 months (for UK applicants) or 4 months (for international applicants), before your proposed start date.
If you are applying for funding, you should ensure you apply for the academic place of study well in advance of any scholarship deadlines. The majority of scholarship deadlines are in January and will stipulate an October start date.
| Start date | Deadline to apply for UK applicants (full-time or part-time) | Deadline to apply for International applicants (full-time only) |
| --- | --- | --- |
| February 2024 | 31 October 2023 | 30 September 2023 |
| October 2024 | 30 June 2024 | 31 May 2024 |
| February 2025 | 31 October 2024 | 30 September 2024 |

Scholarships deadlines
If you intend to apply for scholarships these usually have deadlines early in the year and most require you to have already secured your place on a course. We advise you to apply for a place on the PhD at least 6 weeks before a scholarship deadline.
If you have any queries about the application process, please contact our postgraduate admissions team.