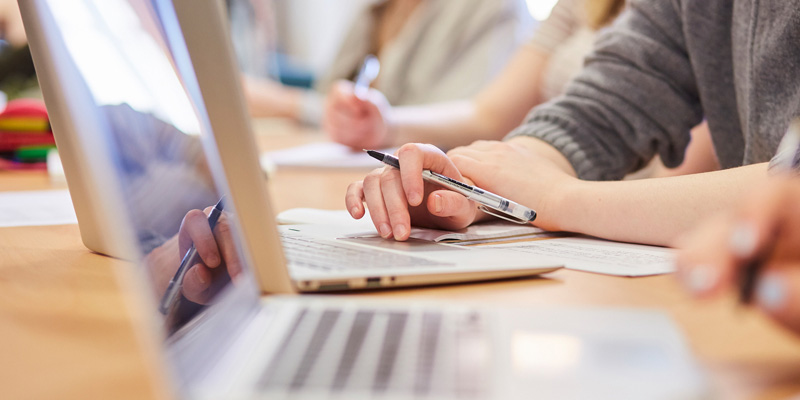 The fees for our research degrees change each year and will be different depending on whether you're a UK/EU or international applicant.
As a PhD student in the School of Media and Communication, you'll have access to many different funding opportunities to help support your studies. Some are listed below.
Browse all scholarship opportunities.
Government Postgraduate Doctoral Loan
If you're a UK or EU national, you may be able to apply for a government Postgraduate Doctoral Loan worth over £25,000. The government-backed loan can help contribute towards course fees and living costs while you study. To qualify for a Postgraduate Doctoral Loan you must meet all of the eligibility criteria and if you are approved for the Loan you do not need to pay your fees upfront.
School of Media and Communication PhD Scholarships
We're offering three PhD scholarships for September/October 2020. Up to two scholarships will cover full maintenance and fees equivalent to international rates. The remaining scholarship(s) will cover maintenance and fees equivalent to Home/EU rates.
These scholarships will support full-time study leading to a PhD within a period of three years. If you've received an offer to study a PhD with us full-time and would like to apply for this scholarship, email our admissions team at mediapgr@leeds.ac.uk for an application form.
Leeds Doctoral Scholarships
The Leeds Doctoral Scholarship offers a number of funded scholarships across many disciplines and is awarded in recognition of excellence.
AHC Doctoral Scholarships 2020
Two AHC Doctoral Scholarships are available for UK, EU and International students. These fully-funded research scholarships are available for 3 years full-time or 5 years part-time study.
Find out more and apply.
Col Needham PhD Scholarship in Film Studies
Information will be released shortly.
Alumni Bursary
If you're a former student of the University of Leeds, you may be eligible for a 10% alumni tuition fee bursary.
Sport Scholarship
Sports Scholarships ensure our athletes are able to compete at the highest level, whilst studying at the University of Leeds.
Sanctuary Scholarship
The Sanctuary Scholarship is open to forced migrants to the United Kingdom (a person displaced from their homeland or place of residence for political, economic, ethnic, environmental, or human rights pressures).
Other Scholarships
You can search our postgraduate scholarships database for information about other funding opportunities, including:
You may be eligible for extra financial help if you have a disability or are in financial hardship.