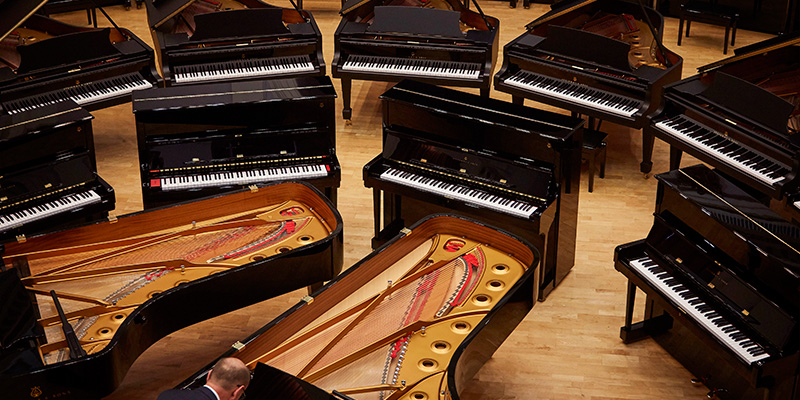 As a postgraduate researcher in the School of Music, you'll have a range of opportunities and services to support your studies. You'll become an integral part of our School where staff and students get to know one another and encourage each other in their intellectual journey.
As well as providing academic support, your wellbeing is important to us and a range of experts on campus will provide professional support when you need it.
School opportunities
You'll be encouraged to get involved in relevant research activity such as attendance and presentation at conferences, fieldwork, visits to external libraries, and transcription of interviews. To support this, you'll have an allowance to spend over your first three years of your candidature.
Attendance at conferences will provide the opportunity to present your ideas to academic audiences as well as networking with other researchers working within your field.
You'll have the opportunity to present work-in-progress and gain feedback prior to submissions of work for publication. You can use such sessions as a dry-run before a conference presentation, or just to gain wider feedback on chapters of your thesis.
There may be opportunities to teach which will provide a chance for you to share your expertise with our undergraduates. Vacancies are advertised at the start of each academic year and successful applicants will be supported by a mentor and provided with training.
Student community
Leeds University Union and the Language Zone provide opportunities for you to meet other students from across the University and take a break from your research, whether you want to join a club or society, attend a postgraduate film night, or meet up with a language exchange partner to practise a new language.
Library
There are four libraries across campus and the postgraduate research hub in the Edward Boyle Library has group and social spaces to encourage interdisciplinary discussion and collaboration, as well as plenty of individual study spaces.
You'll have access to the Library's researcher support programme which will show you how to make your research more visible, how to search for literature, inform you about issues around copyright for PhDs and much more.
Graduate School
The Faculty of Arts, Humanities and Cultures Graduate School will assist you with any specific queries you might have about your candidature; from funding payment and extensions, to training opportunities and graduation.
Leeds Doctoral College
The Leeds Doctoral College runs regular drop-in and training sessions and organises seminars.
The Leeds Arts Humanities Research Institute (LAHRI)
Located at the heart of the University of Leeds campus, the Institute supports research in the arts and humanities across the Faculty.