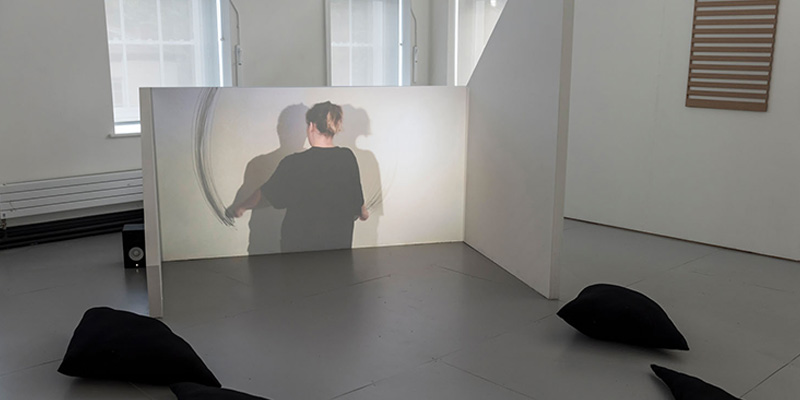 Project Space is an experimental space for exhibitions, performances and workshops at the heart of the School of Fine Art, History of Art and Cultural Studies.
Throughout the year, Project Space hosts an ongoing programme of installations by internationally renowned artists and researchers, working collaboratively with students and staff. This rolling programme is overseen by the Centre for Audiovisual Experimentation (CAVE), one of our many dynamic research centres in the School.
Project Space is one of the many spaces used for the annual BA Fine Art Degree Show and is occasionally the venue for exhibitions by our MA Fine Art and practice-based PhD students.
It is also often the location for taught postgraduate placement exhibitions, where our students get the opportunity to work with professional curators and artists, and practice their curatorial skills.
We regularly work with schools and groups of young people in this space, through our programme of activities with the Educational Engagement team. This provides opportunities for young people to curate exhibitions of their own work, often in partnership with our students. Examples of these include:
Saturday Art Club
Art School for Rebel Girls
Exhibitions
Installations and exhibitions include:
Lessons in the Studio: Studio in the Seminar (An anniversary exhibition marking 70 years of the School of Fine Art, History of Art and Cultural Studies)
Simon Lewandowski ― A Ciascuno il Suo (Words Fail)
Patrick Ward: Basic Photography
A Feminist Space at Leeds: Looking Back to Think Forward
Elizabeth Price ― The Fold, 2017
Susan Philipsz, 2016