Research project
Real Integrity Project
Start date: 2012
End date: -
Primary investigator: Dr Jim Baxter
Co-investigators: James Dempsey, Prof Christopher Megone, Jongsok Lee, Dr Carl Fox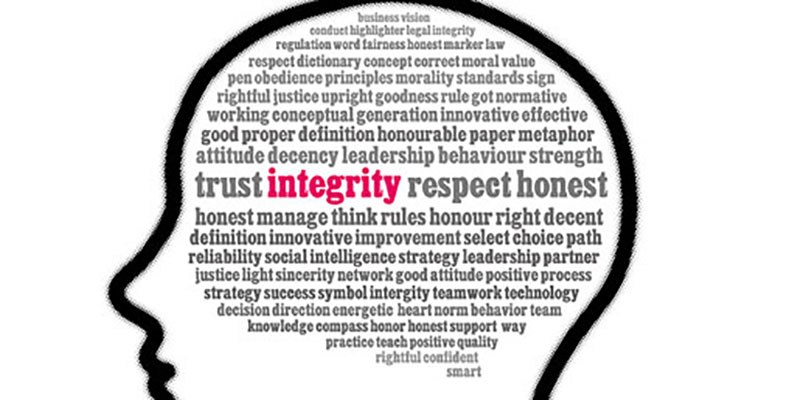 Description
Commissioned by the Institute for Chartered Accountants in England and Wales (ICAEW), the IDEA Centre completed research on defining integrity and how to incorporate it into organisations. This research was commissioned in response to the banking crisis and MP expense scandals, and compiled into a report.
This report is the culmination of a major research project which combined an online survey with nearly 1,500 respondents, interviews with 94 employees in organisations of a wide range of sizes and types, and an investigation into the philosophical literature, to gain practical insights into steps which organisations can take to promote or encourage integrity. The relationship between integrity and organisations is far from a new issue, but it is one which, in the wake of the banking crisis, the MPs' expenses scandal and the phone-hacking revelations at the News of the World, has never been more current.
Impact
Events
Real Integrity Report Launch Party - 30th October 2012
The Real Integrity research report, produced by the Centre in partnership with the Institute of Chartered Accountants in England and Wales (ICAEW), was launched at an evening event in the Centenary Gallery in the Parkinson Building at the University of Leeds.
A programme and presenter biographies can be downloaded here.
Presenters included:
Professor Peter Moizer, Dean of the University of Leeds Business School
Elizabeth Higgs, Ethics and Integrity Manager for ICAEW
Jim Baxter, Lead Researcher and author of the report
Frances Morris, Head of Internal Audit & Risk at Marks & Spencer plc
Charlie Dawson, Founder and MD of ethical management consultancy The Foundation
Judith Wardell, Founder of Kingswood Consulting
External Impact
The Real Integrity Report was submitted to the Leveson Inquiry into the culture, practices and ethics of the British press. The report is referenced from 151:40.
Publications and outputs
Publications
Real Integrity Report
The Real Integrity Report is available for free download: