Research project
Future Fashion Factory
Value
£5.4 million
Partners and collaborators
Abraham Moon & Sons, British Fashion Council, Burberry, Camira, the Textile Centre of Excellence, the UK Fashion and Textile Association Wools of New Zealand, Yorkshire Textiles and many more member organisations.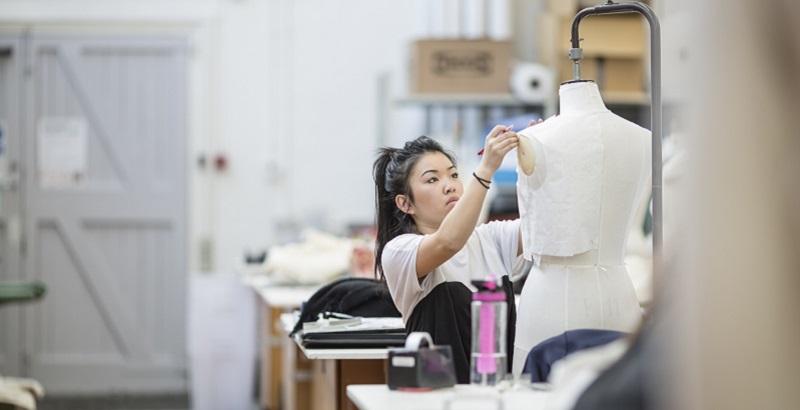 Description
With a growing workforce approaching one million people, the UK's fashion design industry contributes £28bn to the economy (£50bn including indirect contributions). Future Fashion Factory explores and develops new digital and advanced textile technologies to boost the design of high-value creative products, helping designers and manufacturers in the fashion and textile industry to work more collaboratively in a circular economy to increase productivity, shrink lead times, lower costs and reduce waste.
This is an industry-led challenge in which designers will lead a highly creative process of applying, co-developing and implementing new textile and industrial digital technologies (IDT) in collaboration with supply chain manufacturers and other technology experts. The R&D cluster will deliver exciting new creative innovation opportunities, new products, shorter product development and design lead times, and reduced costs – substantially increasing global industrial competitiveness and productivity.

Future Fashion Factory research focuses on developing new creative design processes, products, service and business models, linked to two key themes:
1. Digitally Connected and Sustainable Processes.
2. Digital Communication and Data Analytics.
Core projects running throughout the programme focus on these challenges; member organisations can also apply for funding to pursue their own collaborative projects with academic partners to address needs that are currently unmet.
The research will feed into the creation of new taught modules, degree programmes, and industrial apprenticeships to create multidisciplinary STEAM-based designers, possessing a unique combination of art, design, science and technology competencies that will enable them to fill existing skills gaps.
Future Fashion Factory is part of the Creative Industries Clusters Programme, an £80 million initiative managed by the Arts and Humanities Research Council (AHRC) as part of the Industrial Strategy. It is led by the University of Leeds in collaboration with the Royal College of Art and University of Huddersfield, as well as a number of industrial partners.
Project website