Doctor of Philosophy (PhD)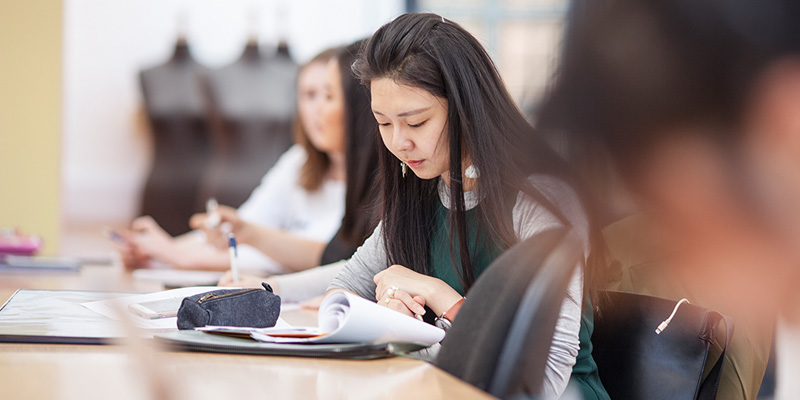 Our PhD course will allow you to become an expert in a specialist area and gain high-quality research training in Design. Your PhD can be taken full-time (three years standard, four years maximum) or part-time (five years standard, seven years maximum). We also offer a PhD by Distance Learning.
Structure
Your research will be guided by supervisors with whom you'll have regular meetings throughout your PhD. Your supervisors will help you put in place an initial plan, provide guidance on your progress, discuss your findings, and set out your plans for the next stage of research. During your first year you'll work on a plan for your PhD project as well as a bibliography and will also develop a detailed research proposal with a literature review. This work will be submitted to a panel of examiners who will assess it and provide you with feedback and advice on the progress of your research to help ensure you are fully prepared for the next stage of your doctoral degree.
The further years are mostly spent focus on writing your thesis which is examined by two academics (one external to the University). You'll discuss and defend your findings in a formal oral examination called a viva which is a way to further expand on your research and demonstrate your expertise in your chosen area of study.
Areas of supervision
Currently the areas of research support by the School of Design for PhD students are:
• Archiving and Design History
• Art Practice as Research
• Colour and Imaging
• Experience Design
• Textile and Fashion Design
• Textiles Technology
• Visual Communication
These broad categories are reflective of the interdisciplinary nature of the School and we can usually support research in the area you are interested in.
Funded PhD projects
Dyers Company Coloration Scholarship
Applications are invited for this 3-year PhD project studentship which focuses on the development of innovative, eco-friendly coloration technology for wool and related keratin fibres. The project will use novel wet and dry chemistries to modify the wool to allow energy efficient low temperature dyeing, impart improved printability and also functionalise the fibre for improved performance. Coupled to the development of the commercial processing technologies will be the comprehensive characterisation of the fibrous materials through a range of surface and bulk analytical techniques.
The Scholarship covers the annual University study fee at UK rate (£4,600) and provides an annual student bursary of £15,500 p.a.
It is anticipated the project will commence in October 2020.
Home/EU applicants only.
Please contact Professor Chris Carr (c.carr@leeds.ac.uk) for any enquires and for details of how to apply.
Deadline for application: 31 July 2020.
PhD by Distance Learning
It is possible to study for a PhD by Distance Learning, for further information contact Dr Mic Spencer, Head of the Graduate School.