Careers and employability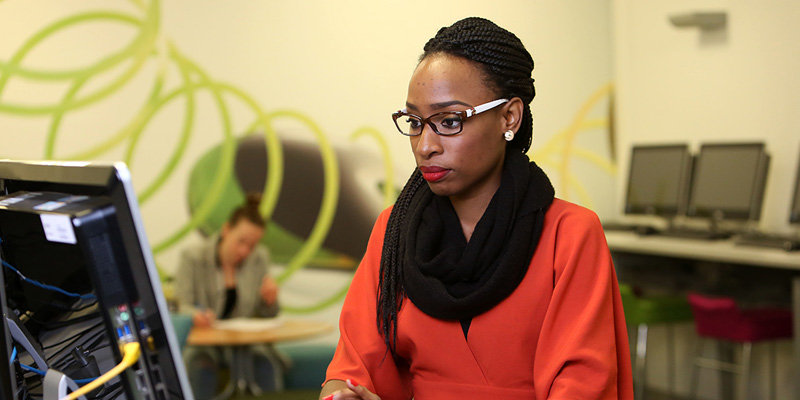 You'll graduate with the knowledge, skills and experience to access a wide range of job opportunities. Many of our graduates go on to use their translation, subtitling, and interpreting expertise in large organisations, within their own agencies, or as freelancers around the world.
We're also in regular contact with translation companies and organisations with translation departments, providing you with the latest vacancies and internship opportunities.
According to our latest data, within six months from their graduation, 85% of our 2016-17 students were already employed at a wide range of companies and organisations in roles such as: language quality manager, editor, translator, interpreter, subtitler and respeaker, and localisation project manager, among many others.
Career destinations for our alumni include:
European Parliament, European Commission, European Court of Justice, European Central Bank
United Nations, World Health Organization (WHO), Food and Agriculture Organization (FAO), World Intellectual Property Organisation (WIPO)
Banks and financial organisations
Language Service Providers (LSPs) and private firms
Communications and media organisations.
Roles include:
Subtitler
Interpreter
In-house respeaker
Translator / Terminologist / Reviser / Reviewer
Editor / Copywriter
Project Manager
Numerous other roles using the transferable skills learnt in the Centre for Translation Studies.
Professional links
Our strong industry links are one of the many reasons why our graduates are highly sought after by employers. Working with language service providers and international organisations, we ensure that our courses are industry-oriented and supported with the latest resources.
You'll benefit from:
Careers support
An industry-oriented Masters degree helps graduates stand out in today's competitive job market, and our bespoke Personal Tutoring arrangements enhance your preparation for the world of work even further.
Our award-winning Careers Centre is available to support you from day one, offering a variety of support including:
Career guidance appointments
Support with your CV
Interview advice and practise
Careers fairs and employer presentations
Access to a vacancy database advertising local, national and global vacancies.
You will also have access to the Leeds Network — an online careers networking tool where you can find out about opportunities from our alumni across the globe.