2020 – 21 IDEA research seminar schedule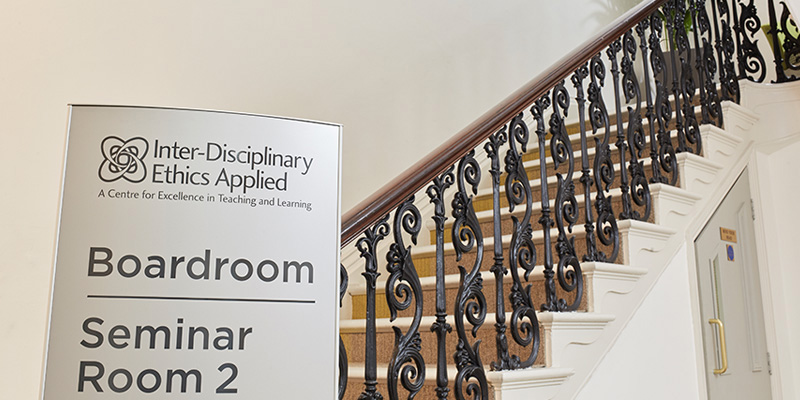 Join our upcoming research seminars exploring contemporary ethical issues and applied philosophy.
Our speakers will be presenting their current work in topics around contemporary applied real-world ethical issues, normative ethical theory, and applied social philosophy, before inviting questions for discussion from the audience.
For 2020 – 21, due to the Covid-19 pandemic, our seminars will take place online via Microsoft Teams (see individual events listings for links to meetings).
All are welcome to attend. To ensure a productive platform for discussion, there are specific requests for audience members to be mindful of when joining:
Seminars will be recorded (depending on the speaker's wishes) and uploaded to the IDEA website at a later date, so by joining you give your consent to be included (in whatever capacity you contribute) in the recording.

As an audience member, please ensure your microphone and camera are switched off.

Speakers will present their research for 30 – 45 minutes. The remaining time will be for questions.

If you have a question for the speaker, you can type this into the chat box, or just type 'question', whenever you think of it. The chair will give you the floor to ask your question when it is your turn.

If you have a point to add to the current question being discussed, please type 'point', and the chair will hand over to you (depending on time).

The mode of discussion is warm, inclusive, and welcoming, while also maintaining a respectful critical attitude, so please engage in this spirit.
Schedule
The Inter-Disciplinary Ethics Applied Centre is pleased to announce its programme of research seminars speakers for 2020 – 21:

Please see our individual events listings for more seminar details and live links as they become available.
---
This research seminar series of webinars is curated by Dr Andrew Kirton.