Alison Morland Poetry Prize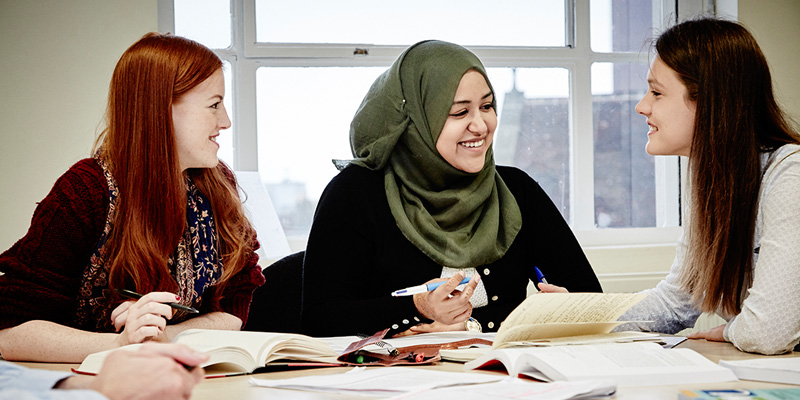 The Alison Morland Poetry Prize is named after a former student in our School, and was established by her parents in her memory. It's held annually and is open to all undergraduate students who are studying a module in our School.
The winner is awarded £150 and has their winning entry both published in our prestigious magazine Poetry and Audience and displayed in the Laidlaw Library. This makes it a fantastic opportunity for emerging writers to reach a wider audience, and many previous winners have gone on to great success as poets and creative writers.
If your entries are shortlisted, you'll also receive feedback on your work from established poets in the form of judges' comments. The judges for 2018 were Simon Armitage, Malika Booker, Vahni Capildeo, John Whale and the editors of Poetry and Audience.
How to enter
Applications have now closed for 2018 entry. Please check again later for information on 2019 entry.
You can submit up to six poems; there's no word limit, but each entry must fit onto one side of A4. Make sure your name and contact details are included on each page. You should submit your entries as a Word document by email to Professor John Whale.
Previous winners
Fionnuala Deazy (2017)
Fionnuala Deazy and Mira Mookerjee (2016)
Victoria Munro and Aimee Wilmot (2015)
Grace Wong (2014)
Daniel Boon and Eleanor Ford (2013)
Thomas Ellison (2012)
Hannah Linnekamp (2011)
Tim Hutchinson (2010)
Ifor Rafael Duncan (2009)
Edwina Attlee (2008)
Harriet Hulme (2007)
David Tait (2006)
Andy Craven Griffiths (2005)
Simon Pomery (2004)
Jo Wright (2003)
Tajinder Singh Hayer (2002)
Emma Race (2001)
Retta Bowen (2000)
Alex Moen (1999)
Retta Bowen (1998)
Maria Nyhan (1997)
David Fagan (1996)
Ben Verinder (1995)
Sonya Arden (1994)