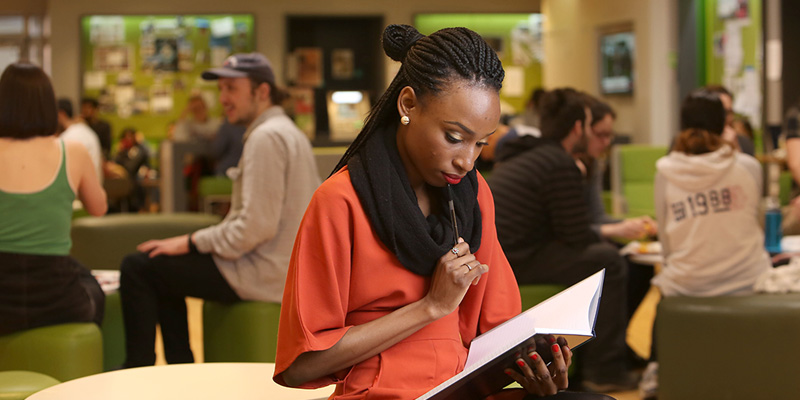 You'll become part of our relaxed and friendly environment where staff and students get to know one another and encourage each other in their intellectual journey. As well as supporting your academic achievements, your wellbeing is important to us and a range of experts on campus will provide professional support when you need it.
School of Philosophy, Religion and History of Science
Postgraduate researchers in the School of Philosophy, Religion and History of Science have access to a range of opportunities.
Our student-run postgraduate seminar allows you to talk about your ideas in a friendly and informative environment.
You'll be able to attend research seminars, such as the Mangoletsi Lecture Series, which address numerous topics. Most of the events are open to a general academic audience and you'll be able to meet like-minded scholars and build up your professional network.
Teaching opportunities may be available and provide a chance to share your expertise with our undergraduates. We usually advertise our vacancies at the start of each academic year. Successful applicants will be provided with training and supported by a mentor.
You'll be encouraged to attend and present at external conferences and visit external libraries, including the Leeds Library and the Central Library, both within walking distance of campus, and the British Library's Boston Spa Reading Room is a short bus ride away.
Student community
Leeds University Union and the Language Zone offer opportunities for you to meet people from across the University and take a break from your research, whether you want to join a club or society or meet up with a language exchange partner to practice a new language.
The Union also organises a number of dedicated postgraduate activities such as postgraduate pizza and film nights, walks and garden therapy.
Library
There are four libraries across campus and the postgraduate research hub in the Edward Boyle Library has group and social spaces to encourage interdisciplinary discussion and collaboration, as well as plenty of individual study spaces.
You'll have access to the Library's researcher support programme which will show you how to make your research more visible, how to search for literature, issues around copyright for PhDs and much more.
Graduate School
Being a research student the School of Philosophy, Religion and History of Science means that you'll have access to the Faculty of Arts, Humanities and Cultures Graduate School. Staff in the School will be able to assist you with any specific queries you might have about your candidature; from funding payment and extensions, to training opportunities and graduation. Contact the Graduate School to find out more.
The Leeds Arts Humanities Research Institute (LAHRI)
Located at the heart of the University of Leeds campus, the Institute supports research in the arts and humanities across the Faculty.