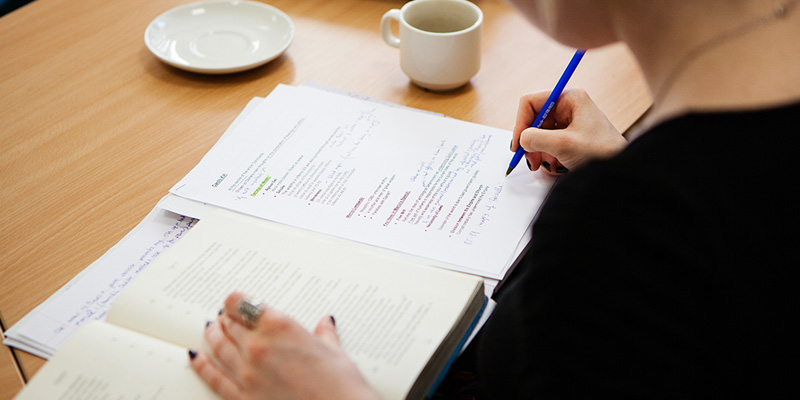 How do I apply?
Applications to the School of Philosophy, Religion and History of Science can be made at any time of the year and you may start at any point during the year. However, most of our postgraduate researchers start in October and we would recommend this so that you have the benefit of a full induction programme.
You should apply at least six weeks before your intended start date to ensure that all documentation is in place in good time.
If you are intending to apply for a scholarship, several of the schemes require you to have applied for a place as early as December or January.
Apply and track the status of your application online.
What documents do I need to apply for my research degree?
copies of all transcripts and degree certificates
research proposal
three academic references in support of your application - enter the names and contact details on the application form. Your referees should be qualified to comment on your academic ability and should not be from people related to you by blood or marriage. You are responsible for contacting your referees and ensuring that all necessary references are received.
a written sample of your work - this should constitute an essay on a question of your choice (no less than 3-4,000 words) that demonstrates your ability within the relevant field (Philosophy, Theology and/or Religious Studies, History and/or Philosophy of Science, or Interdisciplinary Applied Ethics).
How do I write a research proposal?
Your research proposal should:
be 500 words, including a short bibliography
be focused
identify why your proposed research fills a gap in relation to existing work (e.g. because the line you are proposing to take is new, develops work further or in new directions, shows why or how apparent problems can be solved, etc.)
outline what the motivation for your proposed research is and how you intend to go about pursuing it, with reference to what you take the central literature in the area to be.
You'll also need to supply the names of supervisors you would be interested in working with.
Advice on writing your research proposal can be found on the University's research degree pages.