Doctor of Philosophy (PhD)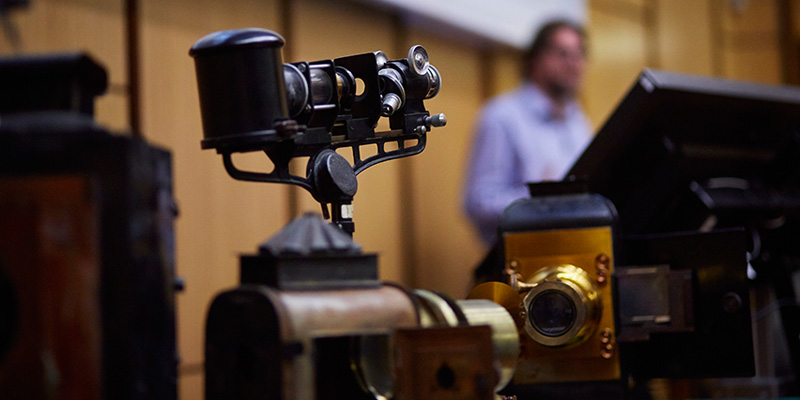 A PhD is an internationally-recognised research qualification. You can study for your PhD on-campus or by online learning.
Studying for your PhD in the School of Philosophy, Religion and History of Science means that you will undertake an extended, original research project allowing you to become an expert in your specialist area and gain high-quality research skills.
You'll have regular meetings with your supervisors who will read your work and provide detailed feedback and advice. You'll also develop an initial training plan to make sure you are acquiring the appropriate skills for your research and that your progress is monitored.
Structure
You will conduct original research work under the guidance of your supervisors. Your initial priority is to refine a research plan and establish a feasible timescale for your project. You may be required to shadow an MA Research Methods module as part of your training programme.
For the first 12 months (or 18 months if part-time) you'll be enrolled as a provisional PhD student and you'll develop a detailed research proposal and write a literature review. This work will be submitted to a panel of examiners who will assess it and provide you with feedback and advice on the progress of your research.
This is called 'transfer' and is an important means of monitoring the progress of your work and assessing whether your proposal has enough weight to be accurately explored through a PhD research path.
After successful transfer, you will enrol as a full PhD student, complete your research and write a thesis of approximately 100,000 words.
The degree of Doctor of Philosophy is awarded on the basis of this thesis, and your viva voce, where you present and discuss the rationale, methods and findings of your original study with an examining panel.
Duration
A PhD can be taken full-time (3 years standard) or part-time (five years standard).
Areas of supervision
Research opportunities are available across the School of Philosophy, Religion and History of Science. Each specialism in the School has its own research areas, each of which has a successful and thriving research community.
Entry requirements
You should hold a good honours degree (upper second class or first class) in a related discipline, and hold, or expect to obtain, a Masters degree a related subject.
If English is not your first language, you will also need an English language qualification, for example IELTS 6.5 with at least 6.0 in all components.
You can improve your academic English level to the standard needed to study a postgraduate research degree by taking a pre-sessional course.
The online-learning PhD requires IELTS score of 7.0 overall, no less than 6.5 in every component.
Scholarships and fees
A range of scholarships are available for PhD students.
Fees for PhD programmes are set independently and reviewed on annual basis.
PhD by online learning
The School of Philosophy, Religion and History of Science also offers a PhD by online learning which is available to UK, EU and International applicants. PhD by online learning allows you to study at a time and place that suits you and with a part time option available, you'll have the flexibility to gain an advanced degree alongside work and other commitments.
The programme is aimed at suitably qualified Postgraduate Researcher candidates who need to study for most of their registration period at another site. There are a number of reasons why you may wish to base yourself away from the University of Leeds whilst undertaking your PhD which include the following:
Your research project requires substantial access to resources and facilities located at a different site

You have employment commitments relevant to your project that prevents you from being based in Leeds

Your PhD has been arranged as part of a specific partnership/sponsorship arrangement
For further information, please contact Dr Pammi Sinha, Head of the Graduate School.
Jim Baxter
PhD Philosophy
I enjoyed being able to dedicate such a large amount of time to thinking deeply about a single question. Doing a PhD is pretty much the only way you can do that and it's a real privilege. I also think there's a lot to be said for doing a PhD part-time. It takes a long time, but it's great to have something separate from work that you can dedicate time and attention to like that. 
View Profile