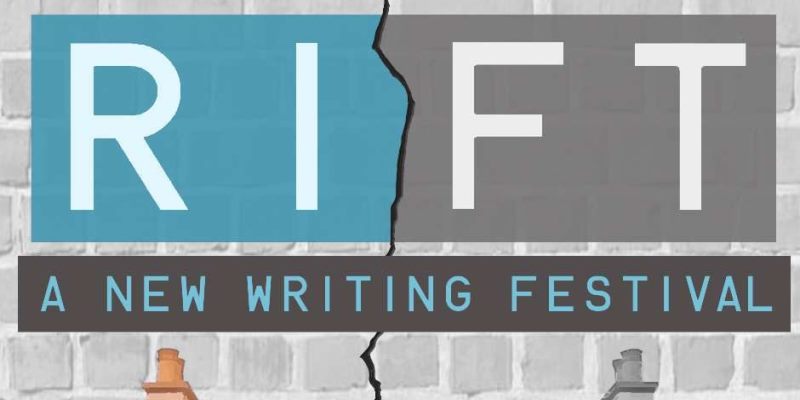 Eight postgraduate playwrights will see their work performed by actors from Leeds Playhouse as part of RIFT, a new writing festival staged at the University.
Produced by students on the MA Writing for Performance and Publication in partnership with the Playhouse, RIFT unveils two nights of dynamic new drama directed by rising talent Nickie Miles-Wildin.
Nickie, who was specially appointed from a highly competitive shortlist, has just completed a year as Regional Young Director Trainee at the Royal Exchange, Manchester. She runs her own disability theatre company, Twocan, in Gloucestershire, and will be remembered for coming down a zipwire into the London Stadium in a wheelchair as Miranda to Sir Ian McKellan's Prospero, during the opening ceremony for 2012 Paralympic Games.
This the second year the School of Performance and Cultural Industries and the Playhouse have collaborated on RIFT following the success of the inaugural event in 2018. This year's plays were selected by a panel that included Garry Lyons, leader of the MA Writing for Performance and Publication programme, and the Playhouse's Literary Associate, Jacqui Honess-Martin, along with the director and student representatives from the course.
Nicki is now working with the writers to develop their short plays for script-in-hand performances in the University's Banham Theatre in early May. The plays are diverse in style and content, but all explore the theme of 'home – a word, a place, a feeling'.
The Playhouse actors have been cast especially for the festival, giving the student playwrights a wonderful opportunity to see their work rehearsed and read at a high professional level.
RIFT emerged as a development of the formal partnership between the School of Performance and Cultural Industries and the Playhouse. Part of the partnership agreement focuses on the area of new playwriting development between the MA Writing for Performance and Publication and the Playhouse's literary department.
This year's plays are:
Beneath the Table - Kerry Wright
Facilitators - James Willstrop
Mad About the Boy - Mitchell Vernals
Must Try Harder - Anna Scott
Waiting For Change - Alexander Murdoch
Nine - Tilly Devine
Changing Fate - Gemma Hill
Living Room - Laurence Inman

The festival will take place from 7th-8th May, further details and booking information can be found here.