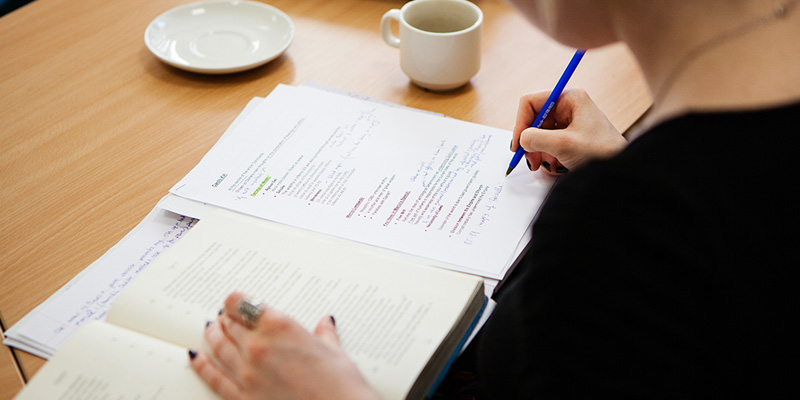 How do I apply?
You can apply for and begin a research degree at any time of the year.
However, we recommend you contact the School before submitting an application and make sure you give yourself plenty of time before your intended start date to ensure that all documentation is in place.
At the beginning of the application process, the School encourages PhD applicants to contact prospective supervisors with similar research interests, attaching a copy of your research proposal and CV for their consideration and guidance.
Once the research proposal is received, if the academic tutors express interest, they will invite you to submit a formal application online, so that your application can be assessed fully.
What documents do I need to apply for my research degree?
Your research proposal
A completed application form for research postgraduate study
Copies of your degree certificates and transcripts - if your original degree certificates and transcripts are not in English, certified English translations in addition to the original documents are required.
Two academic references - your references should be from academic sources (eg, from lecturers who have taught or supervised you during your most recent studies), they must have been written within the past two years, and must contain substantial information about your previous academic work, potential for research degree study, capacity for independent learning, and any further relevant details. References should be written or typed on to the University of Leeds' referee's report form and sent by the referee from their University / institutional email account to ahcpgradmissions@leeds.ac.uk. Alternatively, references can be written or typed on official paper with a formal letterhead, including a date within the past two years and the referee's signature. (Please note that letterheads and / or signatures which have been cut and pasted into Word documents will not be accepted).
If English is not your first language, you will also need to provide evidence of an English language qualification. The required IELTS score is an overall band score of 6.5 with no less than 6.0 in any component; the required TOEFL iBT score is no less than 92, with at least 21 in Listening, 21 in Reading, 23 in Speaking and 22 in Writing. For further information about alternative English Language qualifications accepted by the University, please consult the University entry requirements information.
If you were awarded a degree from a country in which English is the first language and the degree is less than two years old at the time of your start date at Leeds, you will not be required to provide an additional English language qualification.
When completing your online application form, please provide the name of at least one academic supervisor who you would be interested in working with, in order to show you have considered how your research corresponds with the research expertise available within the School.
Deadlines and timescales
We have two main start dates for our postgraduate research degree programmes: 1st October and 1st February.
We would recommend starting at these times whenever possible so that you have the benefit of a full induction programme. Deadlines to apply for these start dates are below. Applications submitted after these dates will be automatically considered for the next available start date unless otherwise stated. We may be able to consider other start dates throughout the year at the discretion of the School. If you would like to be considered for a different start date, you should apply at least 3 months (for UK applicants) or 4 months (for international applicants), before your proposed start date.
If you are applying for funding you should ensure you apply for the academic place of study well in advance of any scholarship deadlines. The majority of scholarship deadlines are in January and will stipulate an October start date.
| Start date | Deadline to apply for UK applicants (full-time or part-time) | Deadline to apply for International applicants (full-time only) |
| --- | --- | --- |
| February 2024 | 31 October 2023 | 30 September 2023 |
| October 2024 | 30 June 2024 | 31 May 2024 |
| February 2025 | 31 October 2024 | 30 September 2024 |

Scholarships deadlines
If you intend to apply for scholarships these usually have deadlines early in the year and most require you to have already secured your place on a course. We advise you to apply for a place on the PhD at least 6 weeks before a scholarship deadline.
How do I write a research proposal?
Please see our guidelines on how to write a MAR proposal or PhD research proposal.
If you have any enquiries, please contact the School research postgraduate officer at ahcpgradmissions@leeds.ac.uk.