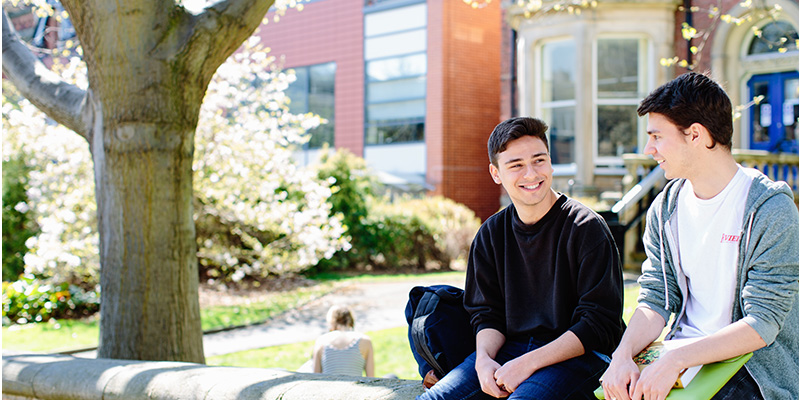 The University offers a range of Masters funding to help support you during your time studying with us. Within our School we also have a number of generous awards and scholarships designed to reward academic excellence.
Before you apply for any funding, you'll need to have applied to your chosen course. You can apply for more than one funding opportunity, but may have to choose which ones to accept if your applications are successful.
School Scholarships
We offer a number of scholarships in the School of English. To apply for our scholarships please download and complete the relevant application form and return it to pgtenglish@leeds.ac.uk
Bonamy Dobrée International Postgraduate Scholarship
Bonamy Dobrée, Professor of English at Leeds 1936-55, is today best known for his work on Restoration and Eighteenth-Century Literature, and for a notable study of Kipling.
From the 1920s as a journalist, theatre critic and literary scholar, he was on the fringes of the Bloomsbury group, a close friend of TS Eliot, Leonard Woolf, and Herbert Read.
At Leeds he is remembered as a supportive teacher and mentor, and his papers, which are now in the Brotherton Library, have proved a valuable resource for scholars.
---
John Barnard Postgraduate Scholarship
John Barnard, now Professor Emeritus at the University of Leeds, has had a long and distinguished career in the School of English as Head of Department more than once.
A respected teacher, literary scholar, editor and bibliographer, he has an enviable range of expertise in poetry and drama, and is best known for his work on Restoration comedy and the poetry of Pope and Keats.
---
Dorothie Hewlett Masters Scholarship
Dorothie Hewlett (1918-2011), artist and teacher, was born in South Africa and spent parts of her childhood in Dumfries and Malawi. She travelled widely throughout her life and maintained a strong affinity with southern Africa, particularly the countries of Malawi, Tanzania and South Africa.
---
Funding for current students
We also offer annual Purvis Awards, worth £1,000 each, to two current Masters students who have been deemed outstanding. The Awards are named for Canon John Stanley Purvis, who was the translator or editor of each of the 48 individual works in the York Cycle of Mystery Plays.
After John's death, his sister and literary executor Hilda M. Purvis transferred the copyright and royalty rights of these works to the University, with the stipulation that the money generated be used to fund these awards.
Alumni Bursary
The Alumni Bursary offers a 10% reduction in tuition fees to University of Leeds graduates. This reduction only applies to the self-funded portion of your tuition fees (i.e. anything not paid by other awards, scholarships, or funding).
Find out more information, including eligibility criteria and how to apply.
University funding
Find out more about more about funding and search our scholarships database. If you're a UK or EU national applying for a Masters or Masters by Research course, you may also be eligible for a government-funded Postgraduate Loan.
Alyse Fan
MA English Literature (Romantic Pathway)
The small class size of the taught modules was perfect, since it enabled everyone in the seminars to be fully engaged in the discussions. I also enjoyed working on my dissertation; it was amazing to see the original ideas in my mind being explored and transited into words. My supervisor was very supportive, and the guidance that I've received truly helped me to improve my critical thinking and research skills.
View Profile