Faculty Partnership Awards 2021 Success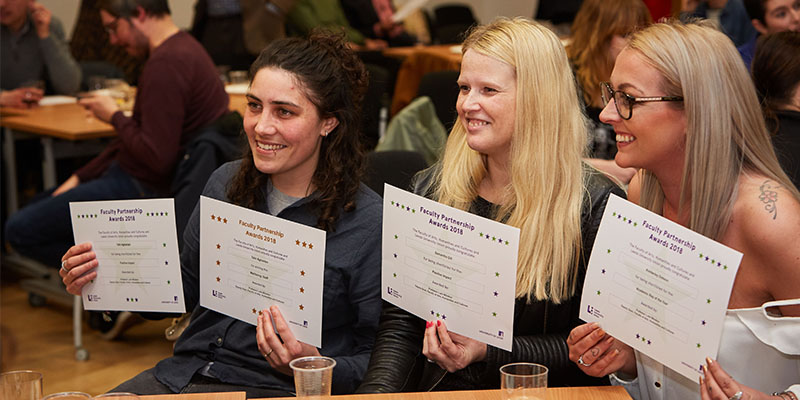 Two members of staff from the School of Performance and Cultural Industries have been recognised for Mentorship and Personal Tutorage in the Faculty of Arts, Humanities and Cultures Partnership Awards
The Faculty of Arts, Humanities and Culture recognise the outstanding achievements of its staff and students annually. The awards are run in collaboration with the wider Leeds Partnership Awards, hosted by Leeds University Union.
This year, the School of Performance and Cultural industries has seen two members of staff shortlisted for awards. Dr Aylwyn Walsh has received commendation for the Mentor award, alongside Dr Sarah Feinstein, having been recognised for their guidance and support in encouraging and nurturing others to develop their skills and prospects for the future.
Dr Sarah Feinstein has also been shortlisted for the Personal Tutor award. This award celebrates tutors who do their upmost to support their students, promoting engagement with academic and co-curricular activities, and facilitating personal development.