CTS Professionalisation Talk 2022-23 #9: Precis Writing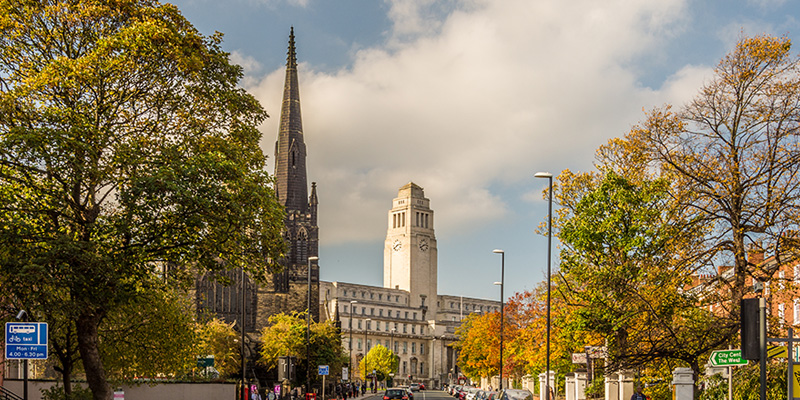 On Friday 9 December, Shak Yousaf delivered a Professionalisation Talk about careers in audio description (AD), which involves the narration of on-screen images for the blind and partially sighed.
Shak told students about his own career path, what the main roles within the AD industry involve, and the state of AD in the UK and abroad.
Shak first heard about audio description through a friend while working as a radio presenter. After completing AD training, Shak moved from hands-on freelance work to working in-house at media localisation company Iyuno over the last nine years. He is an Audio Description Manager responsible for coordinating AD projects in many languages.
The audio description industry
Before going into more detail about potential careers in AD, Shak informed students about the AD industry. It is rather UK and US-centric, which is mainly a result of increased funding from government bodies for accessibility and inclusivity.
He shared statistics showing that many UK channels continually go over and above the minimum quotas set by law for the proportion of AD content on each channel, which is very promising.
The different roles in audio description
There are four distinct roles available in AD: scriptwriting, translation, AD recording/voiceover, and mixing/editing. Scriptwriting pays the best and is similar to creative writing.
Good AD script writers create expressive pieces that avoid describing the images monotonously. They should tell a story while taking into account everything the viewer can hear – and that includes silence!
It may feel like a catch-22 for a beginner: the more information you include, the more vivid the image you create for the viewer, but also the more tiring the viewing experience may become if the pacing of this information is too intense.
AD translation usually uses an English script as its source, regardless of the original content's language. This is simply because the most experienced scriptwriters come from these areas, based on increased production and consumption in these markets.
A good AD translator needs to be confident in grammar and punctuation to aid pacing, condensing and decision-making when prioritising information.
Narration work in audio description does not require prior experience, but some experience in public speaking will get you off to a good start.
Good narrators speak confidently, setting a steady pace with a natural and expressive voice. You will need a home studio to work as a freelance narrator, but even household items like pillows and blankets are sufficient to soften and trap the sound.
Mixing and editing involve mastering the sound for the final output and this is where the most in-house roles are on offer. However, if you want to take on mixing work in a freelance capacity, Shak recommends Audacity, a freeware that allows you to edit the sound and eliminate things like breaths.
Audio description is a rapidly growing discipline in all languages and is therefore in real need of keen upcoming talent.
Shak ended his presentation by offering his contact details to provide any information, support or advice for students interested in AD.
Thank you to Shak for a very insightful talk!