XR Stories – the Surround Stories Research Project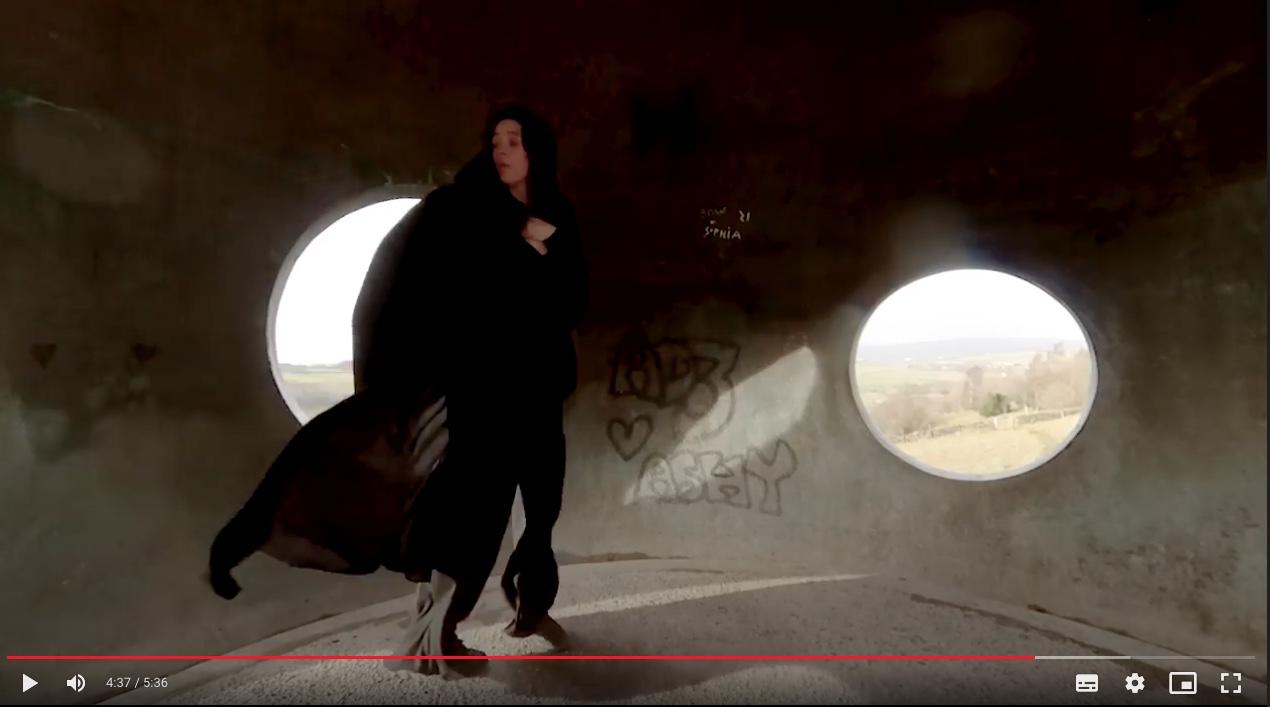 Innovative relational theatre, live performance and immersive experiences show a new way to engage audiences
Researchers Dr Scott Palmer (School of Performance and Cultural Industries) and Dr Tom Jackson (School of Media & Communications) recently worked with local companies Live Cinema UK and Riptide Theatre to explore the potential of relational theatre practices. The event 'XR Stories – Surround Stories Research Project' used a 360-degree film that was experienced within a temporary Fulldome cinema in stage@leeds.
The Fulldome is an immersive dome-based video display environment (shown below) and XR Stories incorporated a 360-degree film featuring Hetty Bater, a final year BA Theatre & Performance student, shown above. Audience feedback on the experience was very positive and enlightening. "It was intense and enjoyable and unlike anything I've ever experienced before" ..."I didn't want to leave!"
It was intense and enjoyable and unlike anything I've ever experienced before.
The work, with Live Cinema UK, emerges from the Surround Stories: Immersive Screens for Cultural Exhibition project, funded by XR Stories.
Dr Tom Jackson said, "The aim of our experimentation was to explore the interaction between a live performer and pre-recorded immersive video. There is a hope that further funding might enable a permanent fulldome cinema to be established soon in Leeds for teaching, research and immersive public events."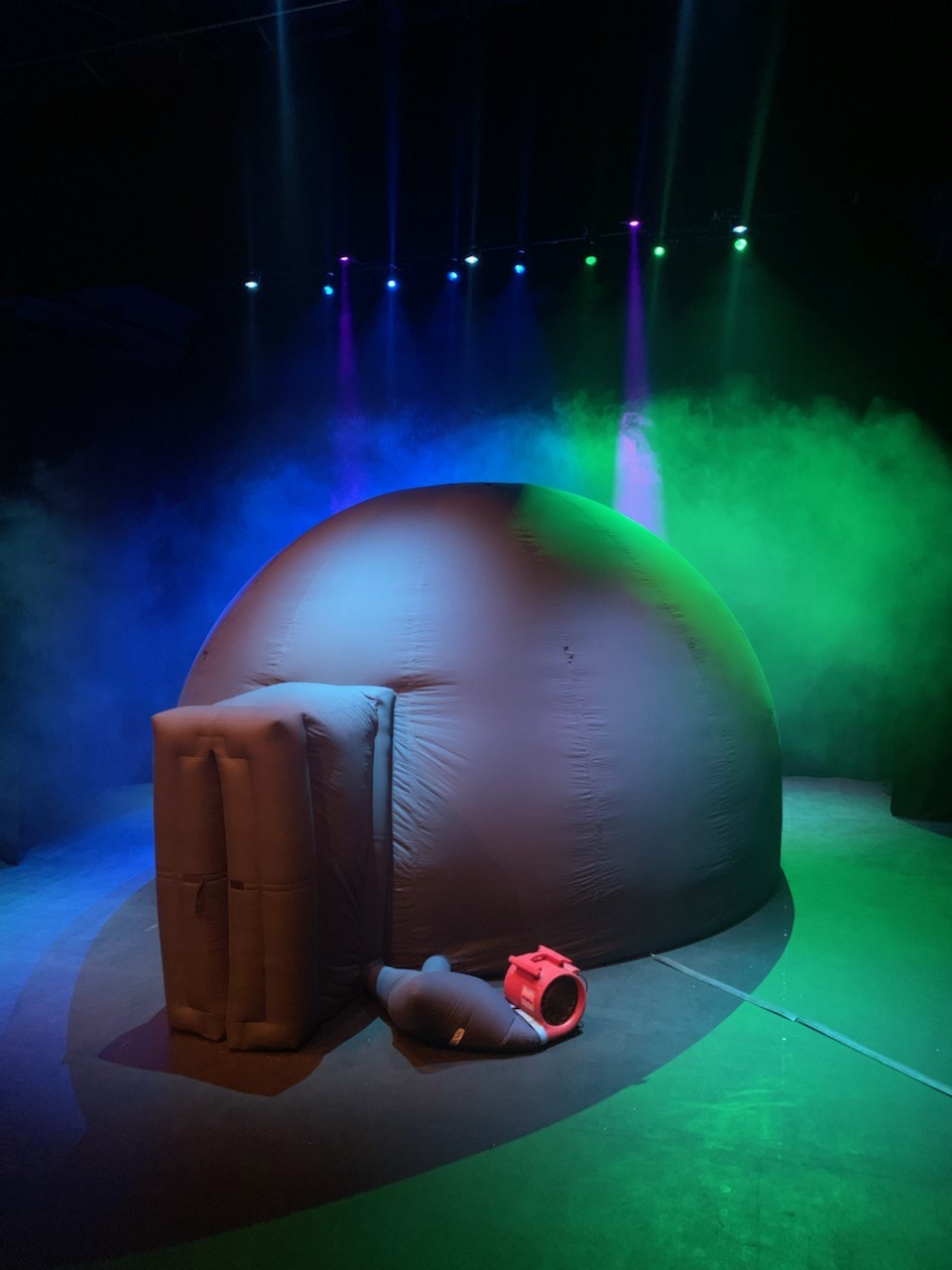 The Fulldome used at the VR Stories immersive event.
Dr Jackson's most recent work interrogates the place of virtual and immersive technologies in engaging communities with sites of historical and cultural significance, such as museum collections and memorial sites, notably the Virtual Holocaust Memoryscapes project. Dr Palmer has previously made experimental 360-degree interactive film for VR headsets based on a relational performance staged at Temple Newsam House, Leeds and The Deering Estate, South Florida, USA.

Find out more
Surround Stories: Immersive Screens for Cultural Exhibition
School of Performance and Cultural Industries