Dr Matthew Elliot has book chapter published after four-year project in UK and Chile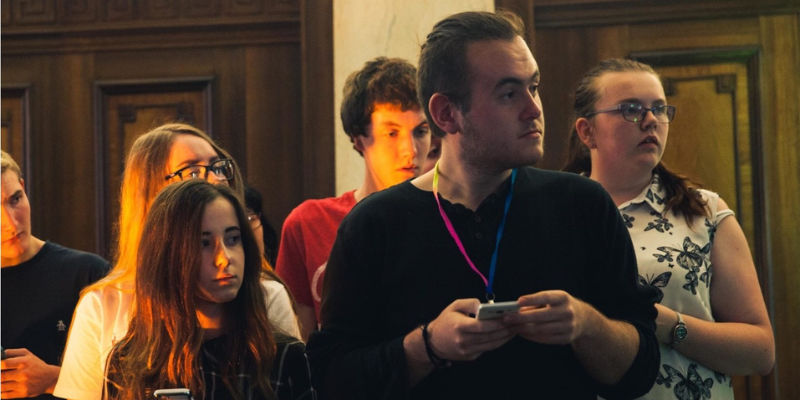 Congratulations to Dr Matthew Elliot, Lecturer in Applied Performance and Global Challenges, who has just had a chapter published in The Routledge Companion to Theatre and Young People.
Dr Elliott's chapter, Navigating Adultism in Critical Youth Theatre Practice documents the learning from a four-year practice as research project with young people in the UK and Chile.
These projects included the use of legislative theatre practice with Collective Encounters Youth Theatre in Liverpool, UK, work in a juvenile detention centre using theatre games to support popular education programmes in Santiago, Chile and a collaboration with Cockburn School to explore how theatre can support student voice initiatives in Leeds, UK.
The chapter is focused on an exploration of the role of adults and adult institutions in critical youth theatre practice and advocates for a politically informed youth theatre practice which does not seek to exclude adult institutions but subverts or develops alliances with governing adults.
The chapter is published in the which brings together 47 chapters interrogating the politics, aesthetics and politics of theatre practice with and for young people.
The book is available to order now from the Routledge website.
Picture above: Collective Encounters Youth Theatre legislative theatre performance at the North West UK Parliament meeting. Credit: Collective Encounters