Two School of Performance and Cultural Industries graduates receive MBE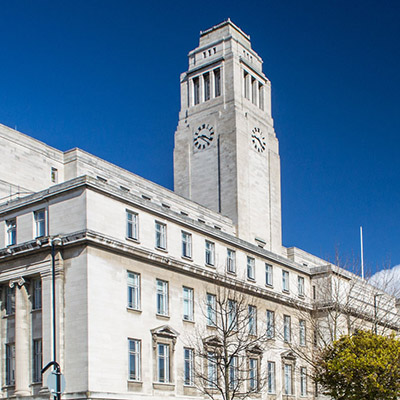 Our alumni have been recognised for their contributions to services for people with disabilities and the community during Covid-19.
Samatha Tatlow has received an MBE for services to people with disabilities.
As ITV's creative diversity partner, she has rolled out disability inclusion training across the broadcaster and led the introduction of disability access passports across the industry.
Tatlow said that championing deaf, disabled and neurodiverse people has been "the driving force in my career".
She added: "I feel like the industry is on the cusp of making some large strides in creating a more equitable and accessible place for everyone, and I am excited to be a part of that change."
Under her influence, talents such as Katie Piper, Sophie Morgan, Alex Brooker and Lost Voice Guy have secured key on-screen roles on ITV.
Tatlow previously worked at consultancy and training organisation thinkBIGGER!, where she worked on the launch campaign for Channel 4's 2012 Paralympics coverage and set up ScreenSkills Re: Calibrate, a mentoring scheme for disabled creatives.
Read more about Samantha's story.
Ower to Connect Director Isabel Oakley Chapman received an MBE for 'services to the community in the London Borough of Wandsworth, during Covid-19'.
Isabel has been honoured for the key role she has played in launching Power to Connect, a Wandsworth-wide initiative by Battersea Power Station and Wandsworth Council, launched in April 2020.
Isabel led the now-independent CIC to protect digitally excluded families and young people from the impact of Covid-19 by appealing to local residents and organisations for donations of unused devices, working with a team of IT and transport volunteers to refurbish and redistribute the devices to people in the local community.
Read more about Isabel's story.