CTS Professionalisation Talk 2021/22 #9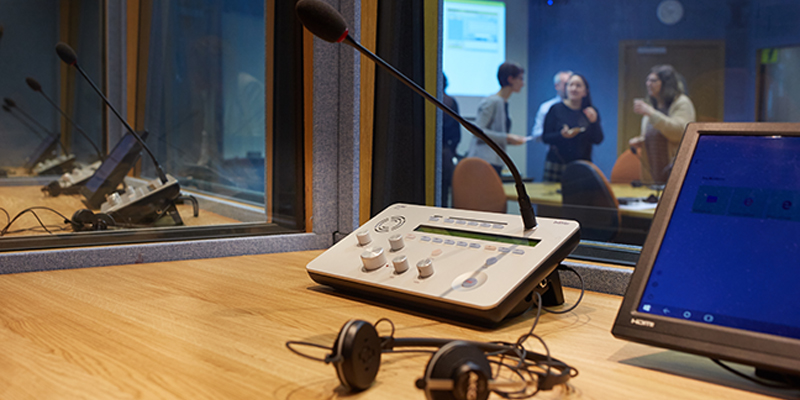 On Friday 19 November 2021, 3 members of the YTI, Kate Stansfield, Nicole Fenwick, and Kerry Gilchrist, gave a talk on ITI and how students can benefit from it
The ITI is the only professional membership body in the UK dedicated to supporting translators, interpreters, and language services providers, and the YTI is one of its regional networks. Joining the ITI with a student membership can be beneficial in many ways: you will receive a student member logo to add to your CV, have access to job vacancies with trustworthy agencies, and be able to build up your network before leaving University.
YTI Events
The YTI hosts a range of events throughout the year so that its regional translators can socialise, network, and further their professional development. Past events include:
Food and drink events
Christmas meal
Cheese tasting
Cultural and educational events
International film festival
Trip to Yorkshire sculpture park
Active events
Summer walk (e.g. Robin Hood's Bay)
Online yoga session
Annual international quiz
Workshops
Subtitling
Legal workshop on protecting your business
Possible upcoming events
Bike Rides
Camping next Easter
YTI Mentoring Scheme (£90)
What is it?
The mentoring scheme permits more experienced, fully qualified members of the ITI to offer supervised translation training to less experienced members who are new to the profession or want to improve the quality of their work.
How does it work?
fill in an application form
be matched up with a suitable mentor
meet your mentor and discuss how the process will work for you
translate three 500-word texts (e.g. one every two months)
receive a detailed and thorough review of each text from your mentor, both in written form and through a virtual meeting
What are the benefits?
feedback from an expert
answers to any questions regarding the translation industry
6 hours of Continuing Professional Development (CPD)
certificate as evidence of your mentorship in the relevant language combination
Q&A
Does the scope of the YTI include any Asian languages or Arabic?
"Yes. The YTI has Chinese, Japanese and Arabic translators. However, if there is something we can't personally help with, we can find someone who can through our networks, as they are vastly interlinked." (Nicole)
Does a mentorship cater to any language pair direction? For example, translating from English rather than into English?
"Yes. And as mentioned before, we will use our network to find somebody that can give you what you need." (Nicole)
Do you have a mentorship for interpreters?
"Not yet, but is possible. We can try our best to find a mentor for you, as the ITI also has a very active network." (Nicole)
Is surviving as a freelancer possible?
"Don't think machines are going to steal your jobs. Translators are more important than ever. Their roles are shifting and changing, and will also include acting as language experts and language consultants. And yes, machine translation can handle a lot of things, but what it can't do is nuance. It can't react using emotion. Sarah Tanzer was saying in a podcast that she hates it when she hears people say, 'oh, I'm just a freelancer', because you're not just a freelancer, you're a business owner. And definitely, you can make a successful and enjoyable career out of it as well." (Kerry)
Useful material recommended by the 3 YTI members:
You can also visit the YTI website for more information.
Author: Xiuting Huang.