CTS Professionalisation Talk 2021/22 #6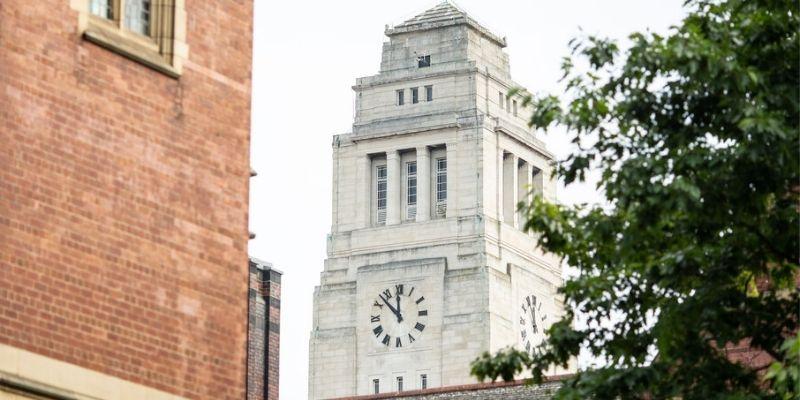 On 5 November 2021, Uros Peterc gave a professionalisation talk on his career trajectory as an interpreter, and the International Association of Conference Interpreters.
President of the International Association of Conference Interpreters (AIIC) since 2018, Uros Peterc has worked extensively within major EU institutions, including the European Parliament, the European Commission, and the EU Court of Justice.
Growing up, Uros was exposed to various different languages and cultures and deems this the most important experience prior to becoming an interpreter. During his university years, Uros started off as a freelance translator, then gradually grew into a "self-made" consecutive interpreter, which he admits is no longer feasible in today's market.
When Uros's home country of Slovenia joined the European Union in 2004, it created a new demand for Slovenian interpreters. Therefore, the European Parliament developed a two-month training program, by which Uros studied in Brussels to qualify as an interpreter. Starting with only Slovenian and English, Uros has picked up several other official EU languages along the way, including French, German, Italian, and Polish. For Uros, being an interpreter requires language proficiency as the foundation, interpreting skills, and as always, a little bit of luck to recognise and seize opportunities.
While many interpreting students feel threatened by new technology, Uros is more optimistic about its increasing use. He explained that new technologies enable linguists to access assignments that would otherwise not be available to them. Also, remote interpreting is a more affordable option compared with on-site interpreting, which creates more job opportunities for interpreters.
Uros went on to introduce the AIIC - the only international association for conference interpreters, unique in its peer-to-peer organisation with individual members. As such, AIIC boasts the pre-candidacy system, which requires current members to confirm their role as a conference interpreter, which grants access to AIIC website resources, and most important of all, seasoned colleagues who can act as your mentor and open doors for you.
The A-B-C classification system, as we know it today, was developed by the AIIC. However, Uros admitted that it is rather instinctive with subjective descriptions, and drew an analogy with the evaluation of translation quality. He mentioned that a first-rate interpreter stands out by making the right translation decisions on the fly.
Uros also discussed AIIC's VEGA Network - a network of AIIC members who organise non-member events, usually for interpreting students and newcomers to the profession. It is currently developing a mentorship program, in which young interpreters have a mentor, who can answer questions, give advice, and even offer interpreting opportunities.
During the talk, questions were raised as to whether it's better to have a solid language A-B pair or offer as many languages as possible. Uros favoured the former, since, especially with the advent of RSI, the majority of interpreting is now bilingual. However, in order to work for international organisations, particularly with Indo-European languages, it is almost a prerequisite to have an excellent command of at least four languages. As for students working with Chinese or Arabic, working with more languages will not necessarily increase success, as it depends on the market need. A strong A-B language pair is always the starting point.
On a closing note, Uros shared one common characteristic that every interpreter should have: inquisitiveness. Every bit of knowledge acquired helps when interpreting. Interpreting is the art of improvisation and quick decision-making, so with a basic understanding of the subject matter, interpreters can make educated guesses instead of being overwhelmed and losing track.
The talk gave some insightful food for thought for students interested in interpreting professionally and who aspire to master this craft.