Professor Jonathan Pitches' book on Meyerhold translated into Farsi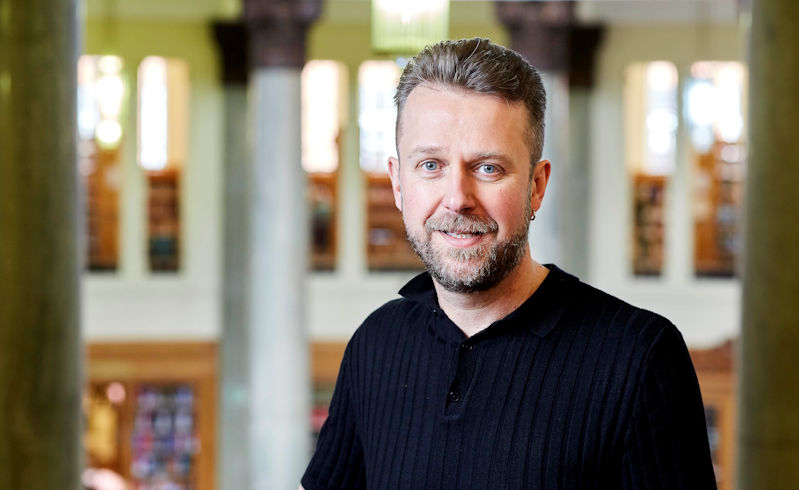 Professor Jonathan Pitches can add Farsi to the growing list of languages that his book, Vsevolod Meyerhold, has been translated into.
As part of the Routledge Performer Practitioner Series Professor Jonathan Pitches' book, first published in 2003, provides a first step towards a critical understanding of Meyerhold's life and work and includes detailed useable descriptions of practical actor training exercises devised by the Russian director, actor and producer.
Since May 2021 the book has been available as an eBook in Farsi throughout Iran and follows Pitches' interview for The Theatre Times (May 2020), with Iranian journalist Niloofar Mohtadi, about the history of physical theatre. Now in its second edition in English, Professor Pitches' book has also been translated into Chinese and Danish.
The cover of Vsevolod Meyerland translated into Farsi
Jonathan Pitches is a Professor of Theatre and Performance in the School of Performance and Cultural Industries and the Head of School. He has research interests in all aspects of performer training and directing, in environmental performance and in blended learning. His expertise also includes contemporary theatre and performance; environmental humanities and digital learning.
Jonathan is also the Deputy Director of the Stanislavsky Research Centre and the author of three monographs: Science and the Stanislavsky Tradition of Acting (2006), Vsevolod Meyerhold (2003/18) and Performing Mountains (2020), the result of a 24-month research project funded by the AHRC.