Professor Matthew Treherne discusses Dante's Divine Comedy on BBC Radio 4 series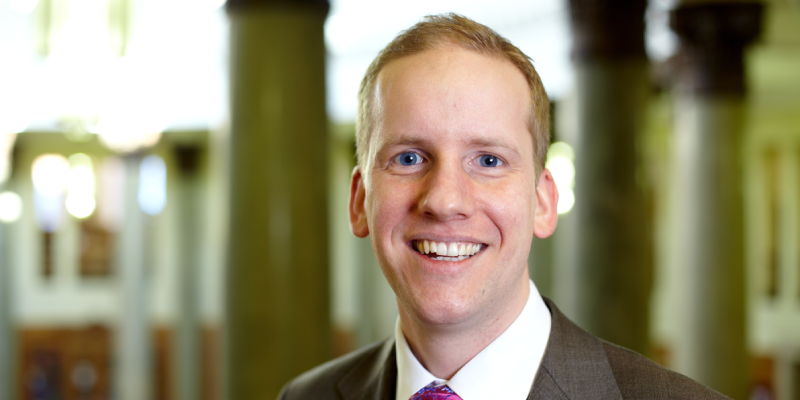 Monday 18 January saw Professor Matthew Treherne feature on episode two of the BBC Radio 4 series Dante 2021, hosted by BBC's Europe Editor, Katya Adler.
Listen back to Professor Matthew Treherne from the Leeds Centre for Dante Studies as he guides Katya Adler through the second region of the afterlife – Purgatory. In this episode, Professor Matthew Treherne explains to Katya why the roots of the 2008 financial crisis go right back to Dante's Florence. He then draws her attention to lessons we might learn in the era of Covid-19 and political polarisation from Dante's depiction of the souls in Purgatory as they struggle to listen, change and make themselves anew.
Episode one and two of the series are available to listen now via the BBC Radio 4 website or the BBC Sounds app by searching "Dante 2021". Episode three will be broadcast on Monday 25 January at 16:00.
Dante 2021 is a three-part series examining Dante Alighieri's three-part epic poem, Divine Comedy, commonly considered one of the great European literary works. The episodes investigate how each part of the poem, Inferno, Purgatorio and Paradisio contain surprising parallels to the contemporary issues faced by many in the 21st century.
Professor Matthew Treherne is a Professor of Italian Literature here in the School of Languages, Cultures and Societies and the co-founder of the Leeds Centre for Dante Studies. His research interests are on medieval and Renaissance Italian culture, with a special focus on Dante and the religious culture of his time.
The Leeds Centre for Dante Studies is running a series of online reading groups to complement an upcoming two-day conference, Encountering Dante's Beatrice: Poetry, Persons, Theology and Thought, examining critical questions raised by the figure of Dante's Beatrice. These sessions are free to join but require registeration.