Encountering Dante's Beatrice: Poetry, Persons, Theology and Thought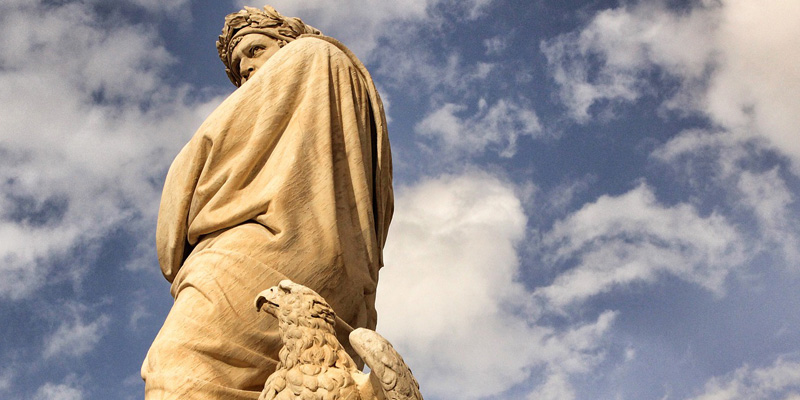 Date: Thursday 8 July 2021, 12:30 – 18:00
Location: Off-campus
Type: Conferences
Cost: There is no delegate fee for the conference, but registration is required.
This two-day online conference, held on Zoom, will examine critical questions raised by the figure of Dante's Beatrice.
Conference
8 and 9 July 2021
Papers will consider the following questions:
What role does Beatrice play in Dante's poetic, theological and philosophical projects?
How might recent developments in our understanding of Dante's works and context affect scholars' (often unspoken) assumptions about the figure of Beatrice?
What is the importance of biographical and historical information in interpreting Dante's Beatrice?
How do the differing presentations of Beatrice across all of Dante's works affect our reading of those texts – and to what extent is it legitimate to think of her as a consistent presence in Dante's opus?
What can past debates about the figure of Beatrice, and representations of her, still contribute to reading Dante today?
How to register
Please register through Eventbrite; for further information, please email Matthew Treherne (m.treherne@leeds.ac.uk).
Speakers include:
Hosted by the Leeds Centre for Dante Studies, with support from the Modern Humanities Research Association Conference fund
Organisers: Dr Abigail Rowson and Professor Matthew Treherne