Publishing success for Karina Lickorish Quinn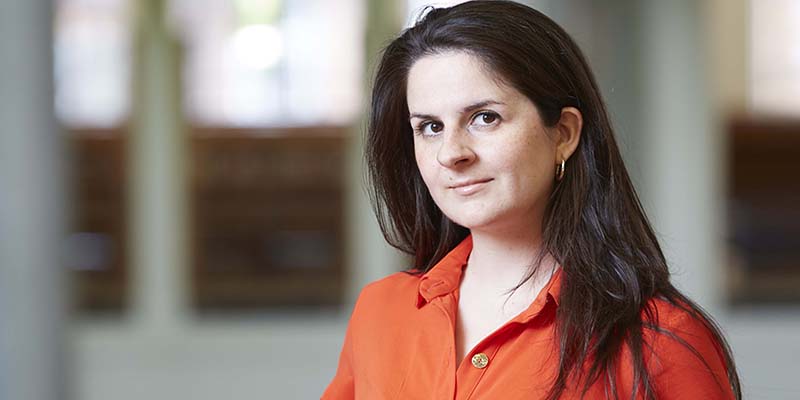 Creative Writing Teaching Fellow's debut novel, <em>Mancharisqa</em>, will be published by Oneworld Publications.
Karina Lickorish Quinn is a Peruvian-British writer currently completing her PhD in Creative Writing at Queen Mary University of London.
At Leeds, she teaches Creative Writing at undergraduate level, in addition to contributing to workshops within our MA Creative Writing and Critical Life degree.
Now her debut novel, Mancharisqa, is set to be released by independent publishing house Oneworld Publications.
The work is an ambitious and formally inventive literary epic about haunting and counterhistories – adopting the traditional Andean concept of cyclical time in a manner reminiscent of One Hundred Years of Solitude, and the novels of Bolaño, suffused with the surreal atmosphere of Ishiguro's The Unconsoled.
I could not be more thrilled to feature Karina's astonishing writing on my literary fiction list. There is really nothing else like it.
In Mancharisqa, Anaïs Echeverría Gest flies to Lima to oversee the sale of her childhood home, La Casa Echeverría. It is a house full of ghosts, literal and otherwise, of her ancestors and of the maid who fell to her death from its balcony, around whom myths circulate and from whom miracles are sought.
Everything that happens - in Anaïs's childhood, her return to the house in the present day, and in all the stories in between - begins to overlap until the stories are all inextricably entwined.
The novel ends with a birth, an earthquake, and the discovery of something disturbing beneath that cursed yellow house on the hill – the past will not remain silent and the ancestors demand to be reckoned with.
"I'm thrilled to be joining Oneworld and their list of remarkable, talented authors," explains Karina.
"I have long admired Juliet Mabey and Oneworld for their commitment to introducing readers to a range of cultures and voices from across the world. And thank you to my wonderful agent, Seren Adams, for believing in me and my work. Mancharisqa could not have found a better home."