"Voices and Practices in Applied Linguistics: Diversifying a Discipline" - new publication freely downloadable
Accessible, eclectic and forward-looking, this newly released collection highlights current globalised perspectives on diversity in language use and communication across a variety of contexts.
We are delighted to announce that the book Voices and Practices in Applied Linguistics, edited by Clare Wright, Lou Harvey and James Simpson, is now live online.
With a rich mix of frameworks, methodologies and participants, this peer-reviewed edited collection will be of interest to established and emerging researchers, language professionals, practitioners, and policy makers.
We are delighted to be sharing this collection of research presented at the conference marking the 50th anniversary of the British Association for Applied Linguistics (BAAL). It features chapters by founders of the field, established researchers, and rising stars.
Applied linguistics is the academic field which connects knowledge about language to decision-making in the real world. BAAL has played a key role in the growth and development of applied linguistics as a discipline and this volume celebrates the diversification of the discipline over the past 50 years.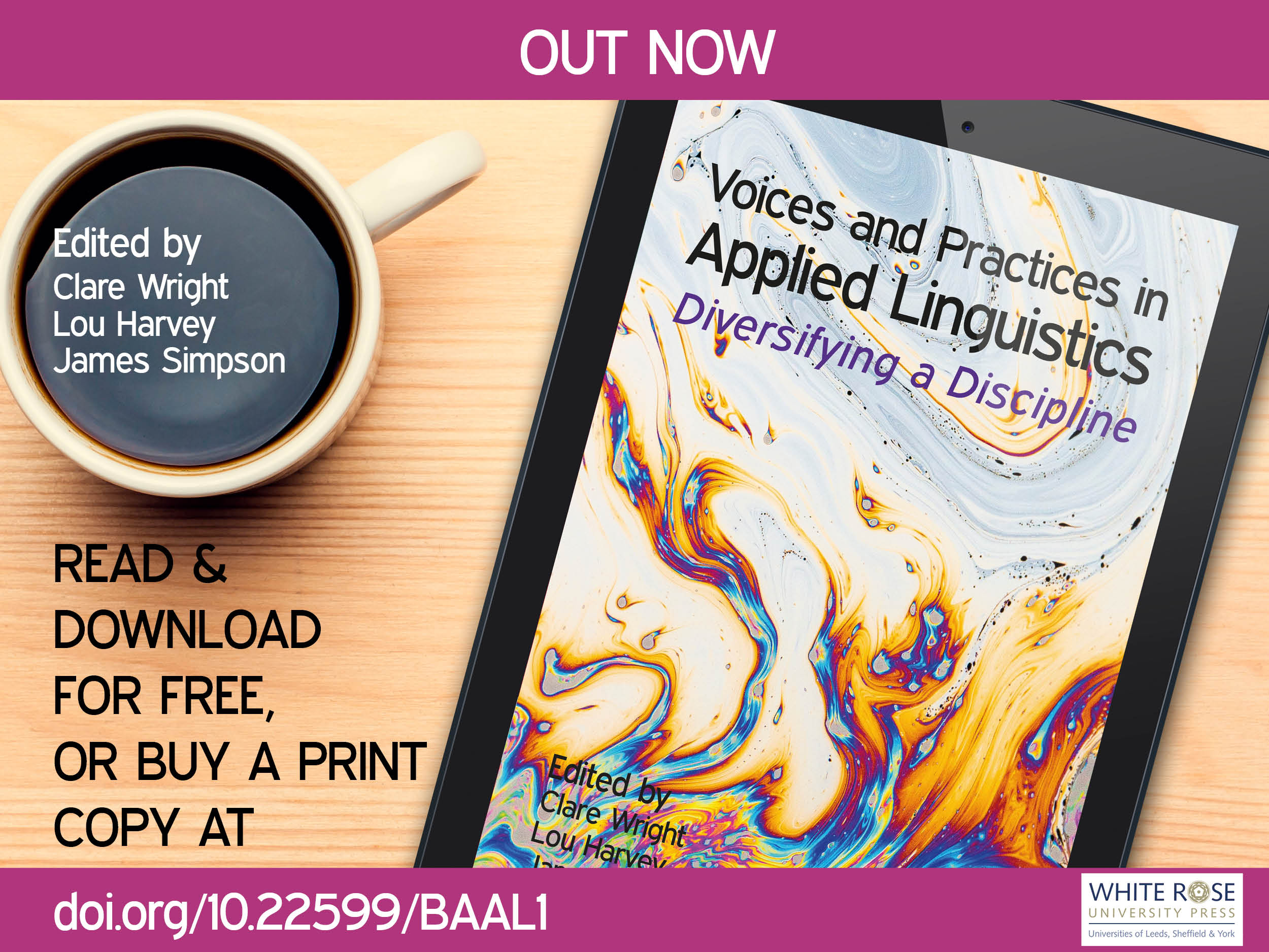 Inspired by the BAAL 2017 50th Anniversary Conference at Leeds, it's a peer-reviewed compilation of research by established authors and rising stars. It's also the first book on Applied Linguistics published by White Rose University Press.
We were very excited to work with Dr Wright and her fellow editors on this collection. This book both celebrates 50 years of research while looking to the future of applied linguistics and we are thrilled that our open access platform will make it available globally.
This new publication can be accessed and downloaded for free from the White Rose University Press website. Print copies can also be purchased via the Press website.