Dr Ben Walmsley to lead on UK's first Centre for Cultural Value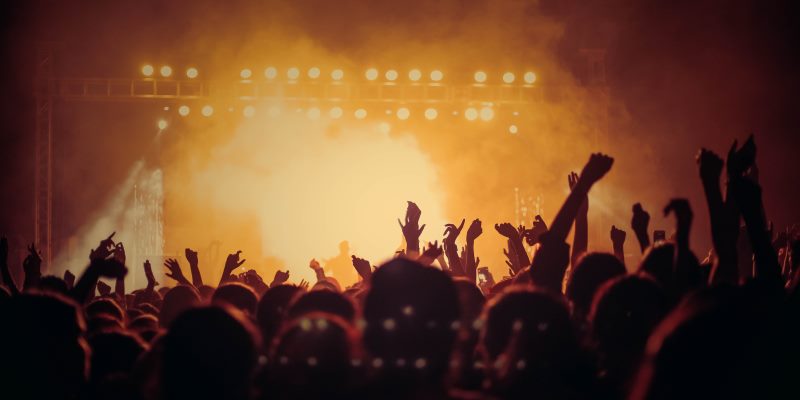 New centre at the University of Leeds will examine the value of arts and culture – from book clubs and pub gigs to fine art and opera
Why do arts and culture matter? What difference do they make to people's lives? How do we know what difference they make to individuals and communities?
These and other key questions are at the heart of a unique new Centre for Cultural Value based at the University of Leeds.
The centre will focus on the role of arts and culture in areas such as conflict resolution, education, health and wellbeing, and community regeneration, bringing together researchers with expertise in these areas with artists, arts and cultural organisations, audiences, participants and local communities.
Funded by the Arts and Humanities Research Council, Paul Hamlyn Foundation and Arts Council England with an investment of £2 million over five years, this centre will collaborate and consult widely to advance understanding of the value of the UK's arts and culture sector and its unexplored potential.
What role, for example, might the healing qualities of arts and culture play in our post-Brexit society?
Dr Ben Walmsley, Associate Professor in Audience Engagement in the School, will lead the new centre.
He said: "Two questions at the core of the new centre's work will be: 'What does it feel like to engage with arts and culture?' and 'What tangible differences do arts and culture make to people's lives?'.
"Our work will cover a diverse range of cultural activity from grassroots and community activities to work produced by our world-leading national organisations.
The Centre for Cultural Value will help stimulate public debate about the role of national and local governments in creating and enabling cultural value, informed by robust and rigorous research.
The centre will bring academic researchers, policy makers and arts and cultural organisations together in useful dialogue and shared understanding. It will also involve a wide range of artists and arts and cultural organisations from across the UK in planning its programme and its activity.
The Centre's priority themes are: diversity and inequality, public impact, health and wellbeing, place-making, culture-led regeneration, civic engagement, cultural democracy, co-creation and participation.
The Centre for Culture Value will be based at Leeds' School of Performance and Cultural Industries and supported closely by the University's Cultural Institute, which plays a key role in strengthening the University's position as a global centre of research and teaching excellence in culture, increasing pioneering research collaborations with creative sector partners, widening cultural engagement and participation in arts and culture, and widening students' skills.
Professor Alice O'Grady, Head of the School of Performance and Cultural Industries said:
"I am delighted that the new Centre for Cultural Value is to be located within the School of Performance and Cultural Industries here at the University of Leeds. Exploring the multiple ways in which the arts and culture impact on people's lives has always been at the heart of what we do within the School and underpins both our research and our student education."
"Hosting the Centre will allow us to expand how we ask those critical and pressing questions about the role of the arts in today's society and it presents a fabulous opportunity for us to get exciting people into the right rooms together to take discussions to the next level."
"I am extremely proud that the School of Performance and Cultural Industries is heading up this new initiative and I look forward to welcoming all the artists, researchers, practitioners and members of the public who want to connect with the Centre and its work."
As well as building on existing research and best practice and sharing findings via events organised with partners across the UK, the Centre for Cultural Value will offer £200,000 of seed funding to arts and cultural organisations wishing to explore new methods of evaluating their cultural value with the support of a dedicated academic researcher.
Dr Walmsley said it was hoped the centre would also examine ways in which scientific methods could help assess the health impact and benefits of arts and culture, for example by measuring the body's responses during performances.
International collaboration was also on the horizon, he said, with a potential initial network of centres stretching from Australia through Europe to North America.
Professor Frank Finlay, Executive Dean for the Faculty of Arts Humanities and Cultures and Director of the Cultural Institute, commented:
"I am absolutely delighted to congratulate Ben Walmsley and the whole team of colleagues on their tremendous success in bringing the national Centre for Cultural Value to Leeds. This very significant achievement will reinforce the University's considerable investment and strong commitment to providing wider strategic support for the vibrant diversity of cultural activity in the UK. It is also a wonderful example of the rich potential of our vision for the arts and humanities in the 21st century which will deliver real benefit to the creative and cultural sector."
As next steps, engagement events with interested parties will be held in the autumn, ahead of a launch of the Centre for Cultural Value next February.
The announcement coincides with Leeds' growing status as a flourishing hub for cultural and digital industries, as well as the media – embodied by the decision of Channel 4 to relocate its national headquarters to the West Yorkshire city, already famed for its strong financial and legal sectors.