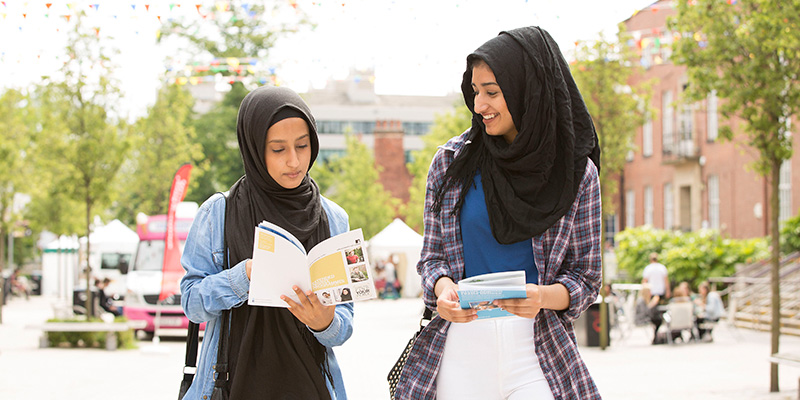 Undergraduate open days
Discover Leeds from home by registering for our Virtual Open Days – once you create your account, you'll be able to access live events and on demand sessions.
Join us from 12 – 19 June for live events. All events will be available on demand until 3rd July 2021.
If you're looking to study a Masters or PhD at Leeds, our next postgraduate Virtual Open Days will be held in Autumn 2021. Register your interest and find out more about our postgraduate events.
Offer holder activities
We understand how important your choice of university is and we want you to have all the information you need to help you make the right decision.
Once you receive an offer, you'll be invited to an offer holder event (currently online) to give you the chance to discuss your application, your career plans, and check that your course is right for you before submitting your final choices to UCAS.
International events
Following government advice, we have currently reduced our attendance at overseas fairs and events.
You can arrange a virtual meeting by completing our online form. Our International Office will be able to give you advice on anything; from studying at the University of Leeds to choosing the right course for your future career with guidance on how to apply.
Take a look at our future visits to find out if we are attending an event near you.
Contact a student through Link to Leeds
If you're thinking of applying or are an offer holder of the University of Leeds and would like to hear more about other international students' experiences, you can speak with one of our Link to Leeds Ambassadors.
Link to Leeds gives you an opportunity to talk directly to some of our current international students, who can answer your questions in the following ways: