Free webinar series: Leadership and ethics in a time of crisis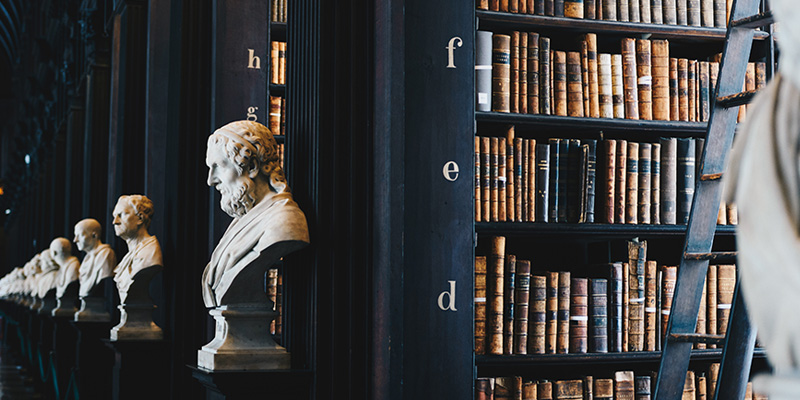 Throughout this difficult season, the IDEA Centre has been presenting a series of free online forums that explore the ethical implications of leadership during crisis.
Leadership, Trust and Responsibility in Times of Stress
In the first of our series of webinars on leadership and ethics in the time of coronavirus, Charlie Dawson (founder and CEO, the Foundation) and Dr Jamie Dow (lecturer in applied ethics) discussed how organisational leaders can promote and win trust, and show themselves to be trustworthy, in the current situation.
The conversation was lively and went to some quite deep places. For example, what is the relationship between trust, trustworthiness and evidence? Should you be trying to provide evidence for the claims you are making, or for your own trustworthiness?
Is it even possible to do this when there is so much uncertainty around? And, given the uncertainty, to what extent should leaders be willing to admit their own ignorance when people are looking for reassurance and understanding?
---
Leadership in Crisis
Tracey Groves and Josh Hobbs talked with experience and insight about what leaders need to be and do in order to lead effectively in the context of the pandemic.
The discussion was both philosophical (to what extent should we expect character traits to be stable across different situations?) and practical (what steps can leaders take to demonstrate that they are considering the ethical issues in the decisions they are making?).
Overall, the sense was perhaps that, while the current situation is clearly hugely challenging for leaders, there are some general approaches that any leader can take which will help them not only to get it right but also to be seen to be getting it right.
---
Moving fast and building things - how to lead a complex organisation remotely
A lot of the value from our leadership webinars has come from being able to reflect on personal experience in a philosophical way. This interplay between the personal and the philosophical was more to the fore than ever in this webinar, which featured Jodie Ginsberg, the newly instated CEO of Internews Europe, a non-profit organisation that supports media organisations and others worldwide to ensure that everyone has access to information.
Jodie spoke eloquently about the challenges of leading an organisation with some 700 employees but which nevertheless greatly values its 'flat', consensus-based approach to leadership. This would be challenging enough even if the entire organisation hadn't suddenly been forced to transition to remote working two days after Jodie joined. Liz Ellis crystallised some of the philosophical issues raised by Jodie's experience, including the challenges to the leader's integrity, and both Liz and Jodie were able to offer some concrete insights into how to begin to address the challenges.
---
This series of webinars is curated by Dr Jim Baxter.