Applied and Professional Ethics Short Course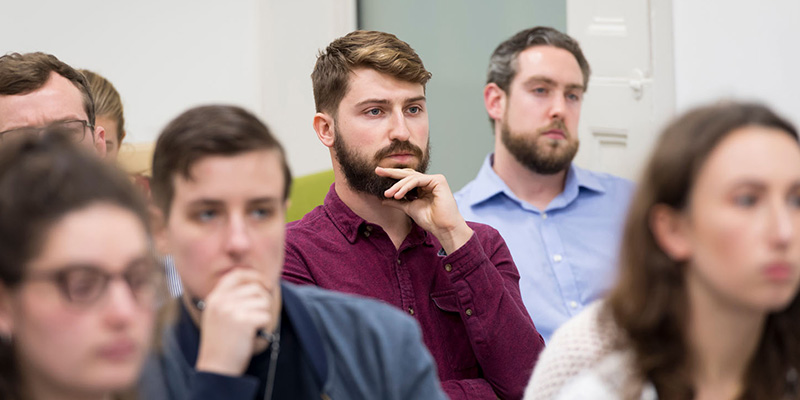 Start date: 06 November 2023
End date: 15 January 2024
Duration: 8 weeks
Fees: £930
---
book now
Course overview
This course introduces you to the concept of professional ethics and some of the key issues in this area. These might include trust, integrity, duty, conscientious objection, ethical fragmentation, codes of ethics, truth and deception in professional contexts, and the interaction between the professional and the personal.
You'll also consider what it means to be a professional and the implications of this on whether professional ethics is distinct from or a specific application of ethics.
How to apply
You'll need to apply for your chosen course at least six weeks before it begins.
You don't need to have any academic qualifications or relevant work experience (either paid or voluntary) to apply to our Professional Ethics Short Courses. However we'll consider these as part of your application if you do have them, so you should include them when you apply.
You'll need to include a writing sample, which could be something you've already written in a work or academic capacity, or if you don't have something suitable, please write a short (approx. 300 words) statement explaining why you want to do the course.
We'll also need evidence of your English language proficiency if it isn't your first language. We currently ask for IELTS 6.5 overall, with no less than 6.0 in all components, or an equivalent score in a similar qualification.
For more information and to apply, follow the University's guidance on applying to a Masters course. When choosing the course you'd like to apply for on the online applicant portal, choose 'Taught Postgraduate (excl. MBA)' and then 'PGCred Professional Ethics PT' from the drop-down menus. Please indicate in your application which of our two Professional Ethics Short Courses you're applying for.
Course structure
Each course is taught online over 8 weeks and is worth 15 credits at postgraduate level. When you've completed your course, you'll receive a certificate of completion from the University.
We're experienced in providing high-quality online learning, and offer extensive resources, specialised support, and courses that you can fit around work and other commitments.
Contact email
Contact phone
+(44) 0113 3437799