James Joyce Broadsheet
About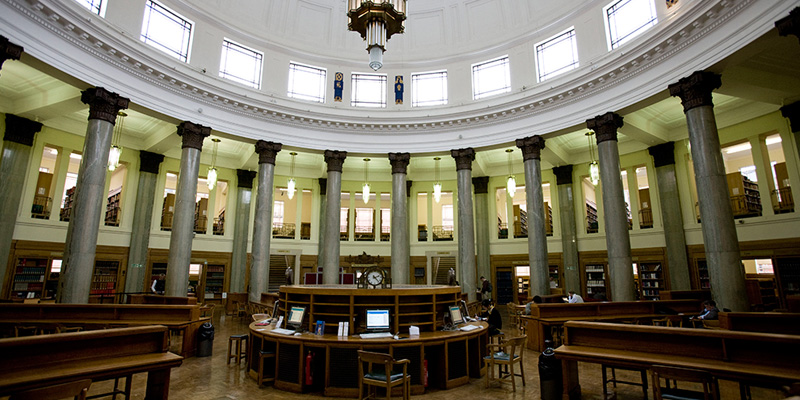 The James Joyce Broadsheet is a specialist review that has been published in the School of English three times a year since its foundation in 1980.
With its wide-ranging coverage of all things Joycean, the Broadsheet appeals to readers, researchers, and teachers alike. It features a wide range content including:
Essays on selected aspects of James Joyce
Book reviews of new publications with a connection to Joyce
Retrospective reassessments of selected areas of Joycean studies
News about Joycean films, performances, exhibitions, lectures, conferences and collections
Notes, queries and letters relating to information and debate on Joyce and his works
All back issues of the James Joyce Broadsheet are available in digital format on JSTOR, except for those published in the three years prior.
People
Pieter Bekker (Editor)
Alistair Stead (Editor)
How to subscribe
Subscriptions to the James Joyce Broadsheet begin on 1st January and last for one calendar year. If you live outside of the UK, your copies of the Broadsheet will be sent to you by Airmail.
An individual subscription costs £9 (UK/Europe) or £12 (USA/elsewhere) and an institutional subscription costs £12 (UK/Europe) or £15 (USA/elsewhere). We offer discounted subscriptions to members of the International James Joyce Foundation: individual subscriptions cost $16 (UK/elsewhere) or $20 (USA/elsewhere) and institutional subscriptions cost $20 (UK/Europe) or $24 (USA/elsewhere).
You'll need to contact us for the current subscription form, return your completed version to us, and choose your method of payment. You can pay online using PayPal ( there is a small additional charge). Alternatively, please contact jamesjoycebroadsheet@hotmail.com for a subscription form and return this with a cheque to the James Joyce Broadsheet, School of English, University of Leeds, Leeds, LS2 9JT. English sterling cheques should be made payable to The James Joyce Broadsheet. We are unfortunately unable to accept cheques drawn on foreign banks.
How to submit
We welcome submissions of the kinds of content detailed above. Review copies of books from publishers, illustrations, advance publicity or news reports of conferences, lectures, film, theatre and artistic events, brief letters and other material are especially welcome. You can find out more in our submissions information.
Contact us
You can contact the editors by post at the School of English (addressed to 'The James Joyce Broadsheet'). If you're writing from abroad and expect a reply, please include international reply coupons or other postage.
You can also reach the editors at jamesjoycebroadsheet@hotmail.com, by phone at +44 (0) 113 233 4739 or by fax at +44 (0) 113 233 4774.
Alternatively, you can contact us on Twitter, where our handle is @JamesJoyceBroad. You can also find the School of English's Finnegans Wake Reading Group on Twitter, using the handle @FWLeeds.