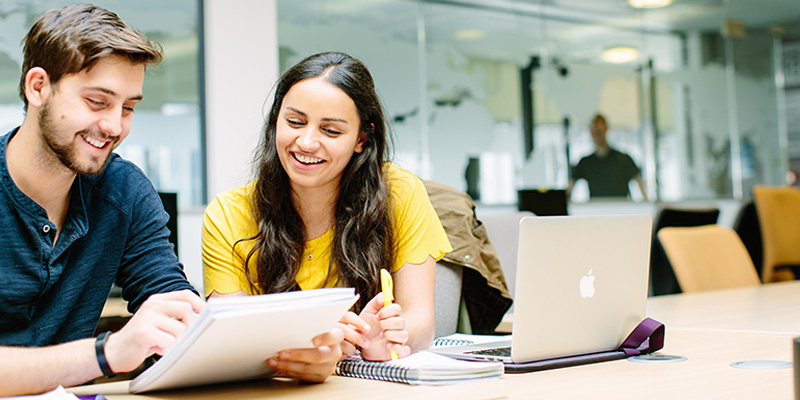 Our student internships are a great way to gain paid work experience while making a valuable contribution to the work of the School. Whether you're an undergraduate or Masters student, you'll have opportunities to enhance your skills alongside your studies.
To apply for most of these internships you'll need to be a student in our School. Once you've joined us at Leeds, you'll be given details on how to apply.
School undergraduate internships
Undergraduate Interns for Careers and Employability
Undergraduate Intern for Peer Mentoring
Undergraduate Intern for School Engagement and Outreach
Undergraduate Interns for Student Voice and Wellbeing
School postgraduate internships
Taught Postgraduate Intern
Writing Back internships
These internships give you the opportunity to work on our award-winning project Writing Back. You'll assist with administration, organising and hosting meet-up events, and liaising with participants and local organisations. The positions available are:
Writing Back Undergraduate Intern (open to School of English undergraduate students)
Writing Back International Intern (open to all international students)
Miranda Wild
BA English Literature
I found out about the opportunity to be a Peer Mentoring Intern through an email from the School of English. I was a mentee in first year and then a mentor in second year, so I had experienced both sides of the scheme and found it very valuable to the settling in process. I wanted to help other first years to enjoy Leeds as much as I have by improving the scheme further.
View Profile