Former student wins prestigious prize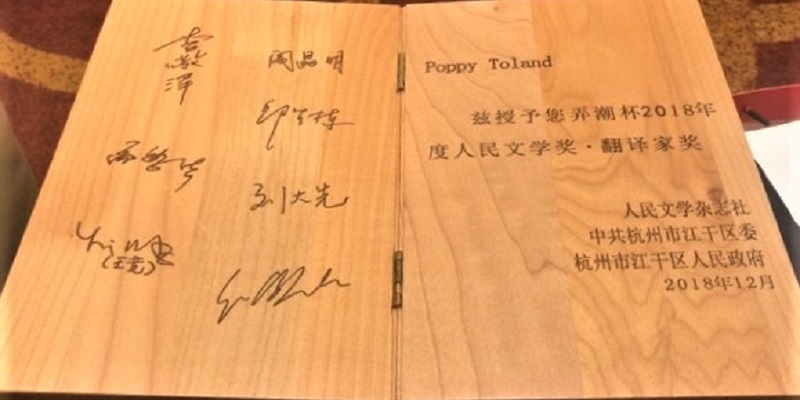 Poppy Toland, who graduated with a First in BA Modern Chinese in 2004, wins the People's Literature Translation Prize.
Warm congratulations to Poppy who won the award for her years of short story translations for Pathlight Magazine.
People's Literature Magazine who awarded the prize, is a literary journal established in 1949. The title of which was done by, and remains in, Chairman Mao Zedong's calligraphy.
Poppy remembers the University of Leeds with great fondness and had this to say about her time here: "Leeds East Asian Studies gave me such a nurturing and inspiring environment...China was unfolding in front of our eyes and the different subjects we took gave us such an array of ways to explore and understand this incredible and complex country and culture...Those four years remain one of the happiest times in my life..."