Professor Stephanie Dennison and Dr Chris Homewood hold major workshop in Brazil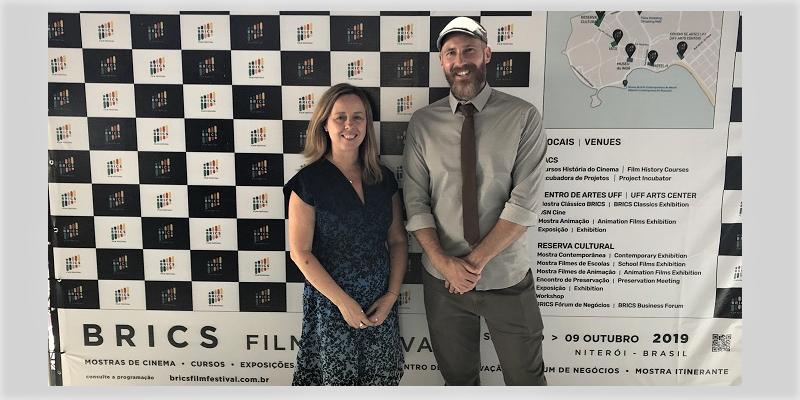 The Centre for World Cinemas and Digital Cultures researchers continue their work for the Soft Power, Cinema and the BRICS research network.
As a continuation of their work on the AHRC research network Soft Power, Cinema and the BRICS, CWCDC researchers Stephanie Dennison and Chris Homewood attended the 4th BRICS film festival in Niterói, Brazil in October 2019.
While there they held a major workshop (Audiovisual relations amongst BRICS Nations: Past, Present and Future), and screened two films made as part of the research network:
During their research trip they interviewed delegates and were themselves interviewed for Brazilian and Chinese television. They also contributed a series of articles to Intertelas online film and IR journal during the run of the festival.
Watch Chris's interview for CGTN America here.
Their festival review will be published in New Cinemas film journal and you can read more about their research findings in the forthcoming Edinburgh University Press edited collection Cinema and Soft Power: Configuring the National and Transnational in Geopolitics.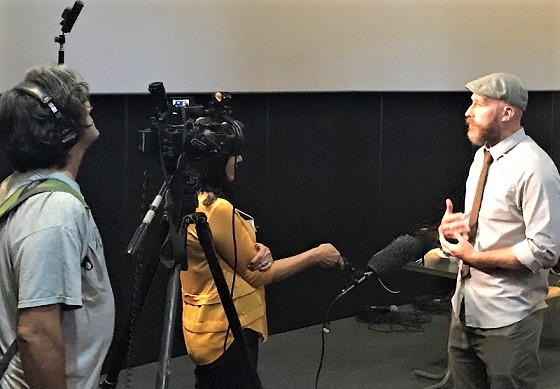 Chris Homewood is interviewed by CGTN at the 4th BRICS film festival