CTS Professionalisation Talk 2022-23 #10: Precis Writing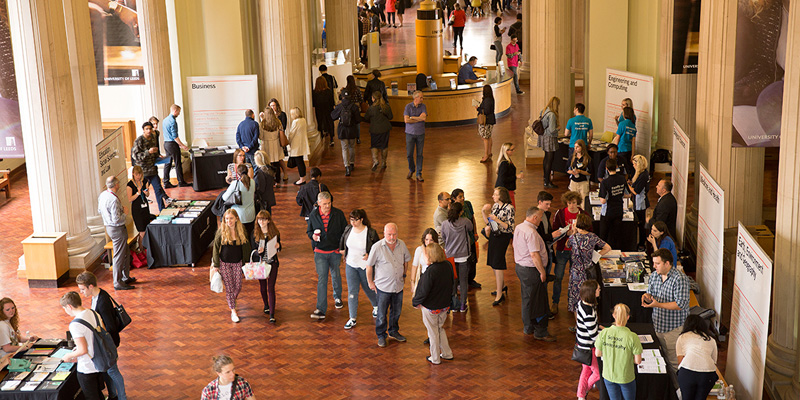 On Friday 16 December, Andrew Bell gave a Prof Talk about networking as a professional translator and building your online presence.
Having acquired an MA in Applied Translation Studies from the University of Leeds in 2020, Andrew took on the work of freelance translation and was granted the ITI Award for Best Newcomer to the profession.
Andrew stressed the importance of networking in order to be a successful translator. After initially thinking that networking would be a case of going to business events and handing out business cards to potential clients, Andrew soon realised that the reality placed more importance on building connections through online social networking.
Common myths about networking for translators
Andrew recognises that there are a few common myths surrounding the networking of professional translators.
Firstly, some may assume you should be formal in your manner when networking but this is not always the case. Andrew says that making a friendly connection with one person is better than trying to formally speak to everybody on the platform.
Another myth that Andrew questioned was that networking must be done in person. This is not the case today, as social media platforms have advanced to being great places for meetings.
There is also the question of whether networking is only important if you're looking for clients. Andrew argues that this is not the case as networking also includes social events for the translator community. It is important to know fellow translators in the industry who understand your viewpoints.
Creating an online presence as a translator
Creating an online presence is the easiest way to market yourself and reach a wider audience. Though, when it comes to social media, Andrew recommends only doing this if you feel comfortable with being active with posts about your services and regularly sharing content. Do not feel pressure, this is not essential work.
When it comes to choosing which social platforms to work on, this can be dependent on your specialism. It is important to find the right platforms for your authentic self where you can post relevant content that will attract attention and get comments from your clients.
When concentrating on your online presence, Andrew recommends getting a website and working on this as the basis of your online presence. Your personal website should include your contact information and an about page which introduces your business, not you personally.
Clients want to know how you can meet their translation needs and when making your website, it is important to remember you are making it for your ideal client. Creating an avatar of your ideal client can help to ensure you write the content to attract this sort of person's attention.
Andrew also suggests looking at your ideal client's social media posts and copying their style to attract their attention. It is also important to think about where your clients are in the world, to ensure you post your content at the best time of the day for their attention.
In terms of social media recommendations, the right choice can sometimes be dependent on your specialism. LinkedIn and Twitter play large roles in the industry. Instagram may be an entertaining platform but may not be particularly useful for your business.
For real-life events, Andrew recommends following ITI for their regular social events with others in the industry, and North West Translators regular networking with Zoom calls. For online conference meetings, the platform Wanda is also a possible site to use.
Thank you Andrew for sharing all his insights and tips!