CTS Professionalisation Talk 2021/22 #7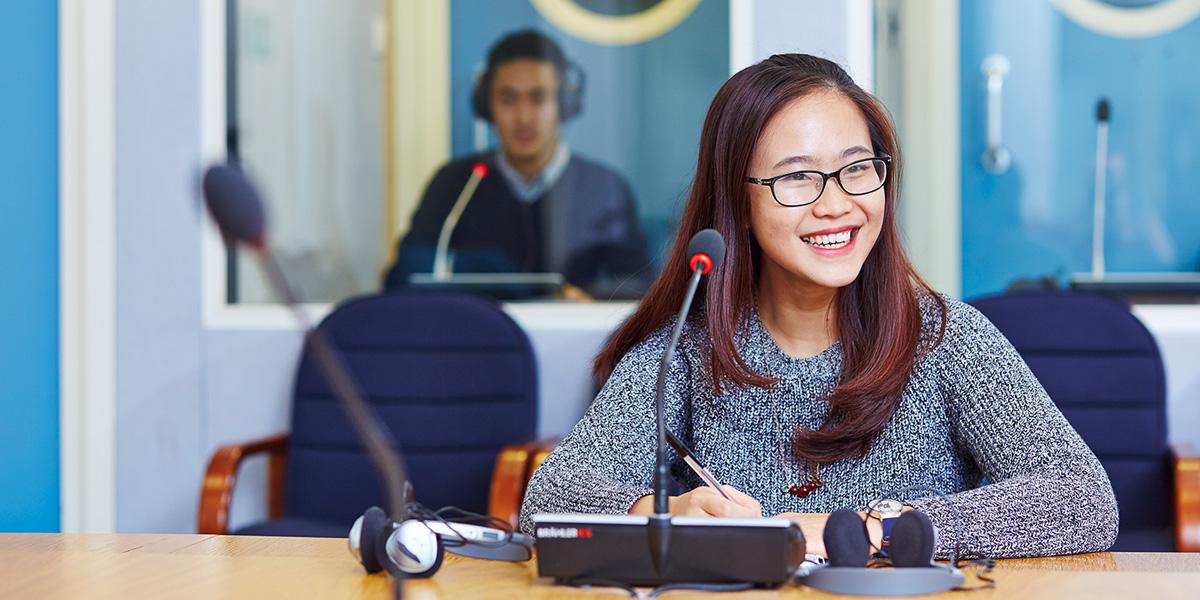 On Friday 12 November 2021, Xueyang Niu gave a talk on her experience in the language service sector.
Xueyang Niu is a CIOL Chartered Linguist for Chinese, German, and English translation services. With 12 years' experience in the language service field, she has worked with clients across the Asian, European, and North American markets, and has served reputable brands such as Air B&B and Swarovski. She specialises in legal and technical translation, but is curious enough to handle all kinds of texts and services, including desktop publishing.
As a CIOL Mentor, she shared her experience and insight on how to start out as a freelance translator through a Q&A. The following points were raised:
How do you build a freelance career from scratch?
Alongside specialised language skills, interaction with the market is essential.
The CIOL, as one of the most reputable language institutions in the UK, was suggested; it is free for students and you can receive regular newsletters with professional talks on all topics regarding linguistics.
Proz was also recommended; Xueyang benefited a lot from being a paid member, and you can directly apply for jobs on the website.
Should you start as a freelancer or an in-house translator?
To start as a freelance translator, you need at least six months to establish your client base, and to carefully select loyal clients.
• If you need a stable financial income immediately after graduating, there are two options:
Establish a profile as soon as possible (ideally whilst still studying) to access the market.
Get familiar with the industry before becoming self-employed by getting an in-house job.
Do you need to provide clients with a portfolio?
Normally, rather than providing a portfolio, an agency will ask you to do a translation test for the client to review. If a new project has been established, clients may select multiple translators from a test and assign them different roles in a translation team.
How should you design a freelance profile?
Personally, Xueyang has her CV, her CIOL "Chartered Linguist" certificate and a reference letter on hand, and delivers these when applying for potential jobs.
For students, it could be useful to ask for a recommendation letter from a teacher. If you have done particularly well in their class, it is likely they would be happy writing such a letter.
CTS lecturer, Faruk, added that students should not just focus their CV around translation experience; many translators develop specialisms over time, so if you have a background in other disciplines (such as hospitality) alongside translation, your CV will stand out.
Can voluntary work help?
Xueyang shared information about her voluntary translation experience after the Nepal earthquake. Before establishing a stable client base, voluntary work is encouraged. However, students should do so cautiously as some companies intend to profit from translators' voluntary work.
Should you offer lower rates as a beginner translator?
Xueyang recommended against this for two main reasons:
It keeps the market healthy.
A decent rate is a symbol of your talent being valued by your clients and can also be a test for them and their loyalty as a customer.
Did you face difficulties when working with clients in different countries (time differences, taxes, etc.)?
There are different currencies in Xueyang's accounts and she has to calculate all of these currencies according to the currency rate.
She works outside of her normal working hours due to differing time zones.
She suggests that a purchase order is necessary to make sure that the clients cannot unfairly withdraw the order. Without it, anything could happen, so it is useful to have this proof.
Author: Yuqi Diao.