CTS Professionalisation Talk 2021/22 #1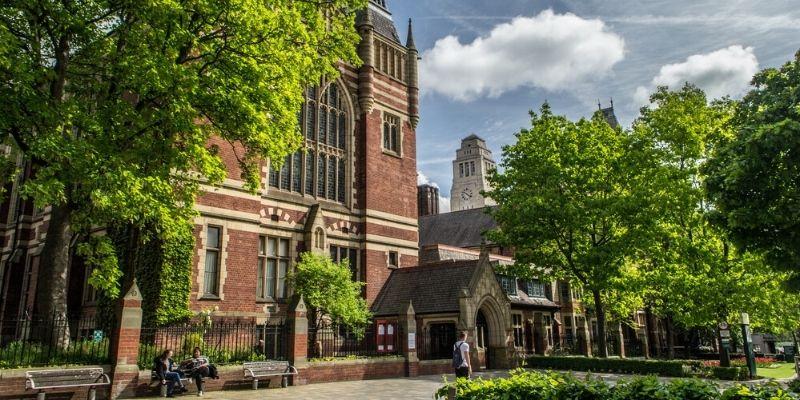 On Friday 1 October 2021, Leeds University alumna Sayeda Abdelrazik gave a talk on her journey from MAATS student to Localisation Engineer at Codex Global.
On Friday 1 October 2021, Leeds University alumna Sayeda Abdelrazik gave a talk on her journey from MAATS student to Localisation Engineer at Codex Global.
Growing up with an Italian mother and Egyptian father, languages have always been a passion for Sayeda, and after moving to the UK in 2012 to study, she graduated from the University of Westminster. In 2015/16, she would move to Leeds to study on the MA Applied Translation Studies course. She is currently a Localisation Engineer for Codex Global.
During the talk, Sayeda shared useful insights on a variety of points in her life as a translator. Among other things, she explained: how the course at Leeds helped her better understand the industry; the challenges of freelancing; working as a project manager; and what her current job role entails, as it is an unfamiliar role to many.
Sayeda's insights into freelancing included some pertinent advice for those of us hoping to become translators. She explained the differences between working with agencies and working with clients directly, the latter of which freelancers prefer, as it gives them the opportunity to earn more and have full control over their projects.
She also warned against taking every job offered, although it might be tempting: she advised finding specialism(s) first. No agency or client will expect a translator to be comfortable translating from any given domain, so choosing 3-4 specialisms that you are interested in, and focusing on developing them, is what will make you stand out as a high-quality translator.
Following her role as Project Manager, Sayeda became a Localisation Engineer. She explained that she had always been interested in Maths and IT at school, and this interest would help her to become a Localisation Engineer at Codex Global, where she has worked for 4 years. She explained that every agency might define the role as something different, but she is currently in charge of: IT administration; troubleshooting CAT tools; preparing files for the translation process; and an ongoing review of available tools for CAT workflow improvement. Here, she helped us to understand exactly why the course at Leeds helped her so much. Her presentation showed us about Codex and what it offers, and she also touched on the job opportunities available at the company.
Questions were asked throughout the talk, and included the following:
How long did it take to create a big enough client base?
Trust is the main thing in the industry. When an agency likes you, your client base will grow naturally. But don't take everything that comes your way, as you will rue doing a job and rushing it.
What is an NDA and how can you prove you have experience on your CV if you have signed one?
A Non-disclosure Agreement helps to avoid conflicts of interest and maintains professionalism. You can describe the job you have worked on to show you have experience without disclosing something you aren't allowed to.
How do you deal with an unclear brief from a client?
Politely ask the client questions to make sure all doubts are clear before starting a project.
In closing, Sayeda explained just how valuable it is to have industry connections, whether it be previous clients or simply people she studied with at Leeds. If there were one thing to take away from her experiences, Sayeda (as well as the talk's host, Faruk Mardan) believed it was this: community.
If you would like to get in touch with Sayeda about her talk, you can contact her on her email address or LinkedIn.
Reporter: Daniel Foster.