Doctoral student elected to prestigious RSA Fellowship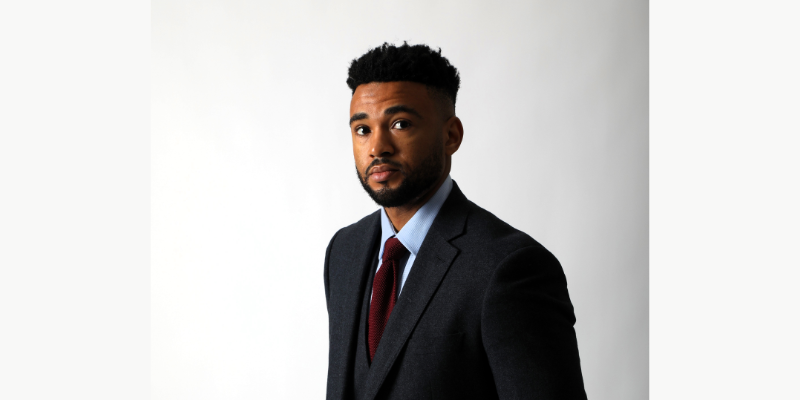 Cee Swakamisa has been elected a Fellow of the Royal Society for the Encouragement of Arts, Manufactures and Commerce (RSA) for his contributions to social progress and development.
Cee is a second-year doctoral student in the School of Religion, Philosophy and History of Science at the Centre for Religion and Public Life.
The RSA is a London-based organisation whose mission is to unite people and ideas to solve the challenges of our times. Founded in 1754, the RSA has a longstanding tradition of drawing together individuals' and organisations' combined energy and expertise to find new solutions to social challenges, share the best ideas and undertake rigorous research.
The RSA is particularly focused on the "how" of social change – through identifying solutions, co-design, civic engagement and partnerships. It does this by:
Convening reasoned debate
Enabling people to realise change
Influencing key organisations
Demonstrating practical solutions.
The RSA Fellowship is a global network of 31,000 changemakers who are committed to championing new ideas, driving social change through innovative ideas, pioneering research and thought leadership. Fellows inspire better ways of thinking, acting and delivering change.
As an early-stage researcher whose research project investigates the role of faith-based social entrepreneurship in eradicating multidimensional poverty in South Africa, Cee is committed to working collaboratively to understand complex challenges and empower communities. Cee utilises local knowledges and resources to co-create sustainable solutions for the future.
As an aspiring social entrepreneur, Cee is also working on establishing a social enterprise with a mission to address the UK's social housing crisis and accelerate the housing industry's transition to low-carbon and sustainable homes for Net Zero.
As a Fellow, Cee will be joining an organisation which prides itself on turning world-leading ideas into world-changing actions and nurturing future thought leaders and change makers.
Notable past Fellows include Charles Dickens, Adam Smith, Benjamin Franklin, Karl Marx, Stephen Hawking and Nelson Mandela.