Centre for Religion and Public Life
Centre for Religion and Public Life
A hub of research, impact and public engagement activities at the intersections of religion and public life in local, national and global contexts.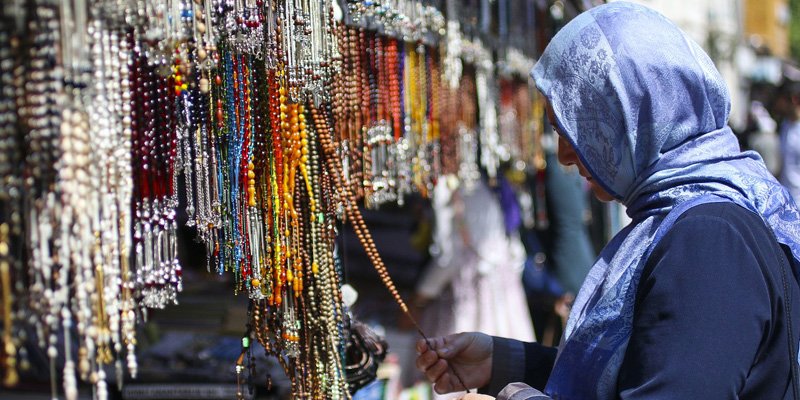 Our research
The aims of The Centre for Religion and Public Life (CRPL) are:
To carry out research into the immensely important, and increasingly contentious, role of religion in public life in the world today, and to provide a forum in which contemporary research and scholarship can be debated and disseminated.
Through our weblog Religion in Public, to provide an online forum for the analysis of, and commentary on, current and critical issues regarding religion in public life.
To work closely with non-academic partners to identify the ways in which religion is relevant to their work and to produce research that is capable of meeting their need to better understand the nature of religion and religious organisations locally, nationally and internationally.
Through our Community Religions Project, to support innovative research-led teaching at both undergraduate and MA level that also has a focus on students obtaining first-hand experience of putting research methods into practice as well as opportunities for work placements and other types of engagement with non-academic audiences.
These aims are met through on-going high quality scholarship, reflected in grant successes and the production of academic publications, as well as a long tradition – beginning nearly 40 years ago with the Community Religions Project - of engagement with local community members, policy makers, arts and culture bodies to carry out research that has a direct relevance to their activities.
As the focus for an academic community at the forefront of current research into the nature and role of Christianity, Islam and African and Asian religions in society, politics and culture, the Centre brings together a group of scholars seeking to overturn the neglect or marginalisation of religious factors in many academic and popular debates about public life.
The Centre's interdisciplinary character, signalled by the sociological, anthropological, theological and historical interests of its participants, make it a unique forum for the study of contemporary religion, while its promotion of research into issues such as globalisation, violence, ethics, technology, development studies, ecology, diaspora, race and ethnicity mean it is uniquely placed to make a substantive contribution to serious consideration of some of the most pressing intellectual and practical challenges facing the world today.
Research clusters
Work in the Centre is clustered in the following research areas:
Impact
Impact activity is central to the work of the Centre. Our research strengths in the study of contemporary religion in local and global contexts require us to understand impact and public engagement in various forms as an integral part of our research – for example, in our work with local religious communities within the Community Religions Project, now spanning more than 40 years. This is the case for research in theology and biblical studies as well as religious studies.
Events
A fortnightly seminar series where speakers from inside and outside the University of Leeds presents current research on any aspect of religion that, in one way or another, intersects with public life in local, national or international contexts. Our events are open to all with an academic interest in the study of religion and public life.
.
 Community Religions Project
Since 1976, the Community Religions Project (CRP) has conducted empirical research on religion and religions 'near at hand' in the cities of Leeds and Bradford and beyond.
The CRP has been one of the key hubs of research activity in the Theology and Religious Studies at Leeds for nearly 40 years, involving both academic staff and students at all levels in research and engagement with the diverse cultures and religious communities in different localities within the UK.
More

on  Community Religions Project
Contact us
The Centre Director is Dr Adriaan van Klinken
Telephone: +44 (0)113 343 3658
Mikel Burley, Associate Professor of Religion and Philosophy
Caroline Fielder, Lecturer in Chinese Studies
Alistair McFadyen, Senior Lecturer in Systematic Theology
Seán McLoughlin, Professor of the Anthropology of Islam (Muslim Diasporas)
Philip Mellor, Professor of Religion and Social Theory
Rachel Muers, Professor of Theology
Mel Prideaux, Professor of Religious Studies (Teaching and Scholarship)
Tasia Scrutton, Associate Professor in Philosophy and Religion
Mustapha Sheikh, Lecturer in Islamic Studies; Co-Director of the Iqbal Centre for the Study of Contemporary Islam
Jasjit Singh, Associate Professor of Religion
Stefan Skrimshire, Associate Professor in Theology and Religious Studies
Caroline Starkey, Associate Professor of Religion and Society
Johanna Stiebert, Professor of Hebrew Bible
Emma Tomalin, Professor of Religion and Public Life
Adriaan van Klinken, Professor of Religion and African Studies
Robert Vanderbeck, Professor of Human Geography and Head of School
Explore our profiles for more information about our academic team.