Welcome to Dr Megan Robertson as UKRI Fellow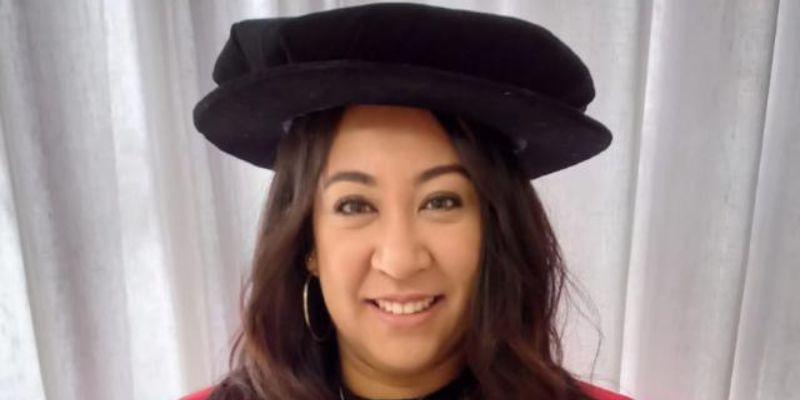 The School of Philosophy, Religion and History of Science, University of Leeds, is delighted to welcome Dr Megan Robertson as UKRI Fellow.
On 1 February 2023, Dr Robertson is taking up a two-years UKRI Postdoctoral Fellowship (previously Marie Curie Fellowship). She will be working on a project titled "Sex and the Sacred: Queering Black Performing Arts in Cape Town, South Africa", associated with the Centre for Religion and Public Life.
Under this project, she will explore sexuality and religion/spirituality as embodied and performed in the lives and art of Black queer performing artists in Cape Town, South Africa. The project is particularly interested in exploring the potential of the performing arts for (re)constructing the narrative of queerness in South Africa.
Until recently, Dr Megan Robertson was a Senior Researcher at the University of the Western Cape, South Africa, where she was associated with the Desmond Tutu Centre for Religion and Social Justice. In 2020, she completed her PhD at the same University, with the title Called and Queer: Exploring the lived experiences of queer clergy in the Methodist Church of Southern Africa.
Her area of expertise is religion (specifically Christianity in Africa), gender and sexuality. Her publications include: "Butch lesbians, femme queens and promiscuous clergy: Queering the body politics of the Methodist Church of Southern Africa" (Routledge, 2022); "Transdisciplinary, Transgressive and Transformative: Pedagogical Reflections on sexual ethics, religion, and gender" (Critical African Studies, 2022); "Queer Studies and religion in Southern Africa: The production of queer Christian subjects" (Religion Compass, 2020).
Dr Robertson is excited to join us at Leeds because, in her own words, "I adopted Leeds as my second academic home since I first visited in 2019 and I look forward to making it my primary home over the next two years. The students I have met here have always been incredibly supportive of my work and I am excited that I have more opportunities to engage and learn from them. This position also comes with the enormous privilege of working closely with Adriaan van Klinken, a leading scholar in my areas of interest, and indeed the other talented staff in the school. I look forward to developing my current passion project here at Leeds, and to being inspired by the passion, intellect and experiences of those I encounter here."