Pedagogic Research in the Arts (PRiA) Seedcorn Fund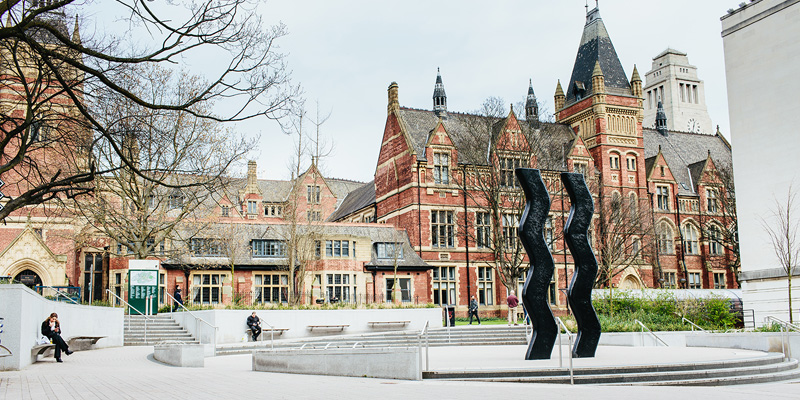 The Seedcorn Fund is now available for applications to support pedagogic projects or activities in the Faculty of Arts, Humanities and Cultures.
The Seedcorn Fund
The Pedgagogic Research in the Arts (PRiA) Seedcorn Fund is intended to support activities for developing pedagogic and other educational research, and for the development of new and innovative student education activities in the Faculty which may underpin future research activity.
The Fund will particularly focus on supporting projects or activity where there is an intention to apply for fuller funding (internal or external) in the future. The Fund may therefore be used for 'pilot' activities or to support professional development in the area of student education.
Who can apply?
Colleagues who have ongoing contracts and work in the Faculty of Arts, Humanities and Cultures can apply for seedcorn funding, this includes SES and other professional services colleagues.
Projects and activities involving partnership and/or impact across the Faculty are strongly encouraged, as are those which involve collaborative work with students.
Funding
Each individual can apply for up to £500 which may be used for project support, such as research assistance, or for professional development activities including attending and presenting at education conferences.
Funding will not be available to include any buy out from, or cover for, teaching or contracted activity.
Anyone in receipt of funding will be required to provide a short output for broader dissemination in the Faculty. This may take the form of a conference report distributed to appropriate colleagues, project report presentation at a PRIA lunch or written report for the PRIA Sharepoint site, blog post for LITE or other site, presentation at the Leeds Student Education Conference etc.
The Seedcorn Funds will reopen in the next academic year, 2021–2022. All funds need to be used by 31 July.
How to apply
The deadline for applications to this round of funding is Monday 11th February 2019.
Applications must be no longer than one side of A4 and must answer the following questions:
1. What do you plan to do?
2. Why are you planning to do it? (What will be the benefits for you or for the Faculty?)
3. What is the expected timeline?
4. How will you share the outcomes of your activity?
5. Are you receiving any additional funding for this project?
6. Who in the Faculty have you discussed your project with? Do you intend to work with anyone else in the Faculty?
7. Will ethics approval be required for your project?
8. What is your proposed budget (how will you spend the money)?
In coming to a judgement on a project the review committee will consider issues including:
Alignment with School/Faculty strategic objectives
Extent of potential benefit to School/Faculty or individual
Feasibility of the proposed project/activity
Value for money
Potential for future developments (e.g. future grant funding, further research, wider dissemination or embedding of activity)
All applications must be supported by Head of School, FESM or other appropriate line manager. This must include a brief statement of how the activity fits within School or Faculty plans, and the applicant's professional development.
Proposals will be reviewed by a sub group of the PRIA Steering Group and unsuccessful applicants will receive feedback on their application.
All potential applicants are advised to speak to their School PRIA lead:
Catherine Batt (English)
Nick Cass (FAHACS)
Allison Cavanagh (interdisciplinary co-opted member) – Semester 2
Michelle Evans (Language Centre)
Tess Hornsby Smith (Enhancement lead)
Dave Ireland (Music/Deputy)
Beth Johnson (Media) – Semester 1
Natasha McKeever (IDEA)
Scott Palmer (PCI)
Laura Richards – Faculty Digital Education Academic Lead
RashaSoliman(LCS)
Georgia Testa (PRHS)
Paul Wilson (Design)
Working group members