National University of Singapore appoints Dr Jasjit Singh as first Visiting Professor in Sikh Studies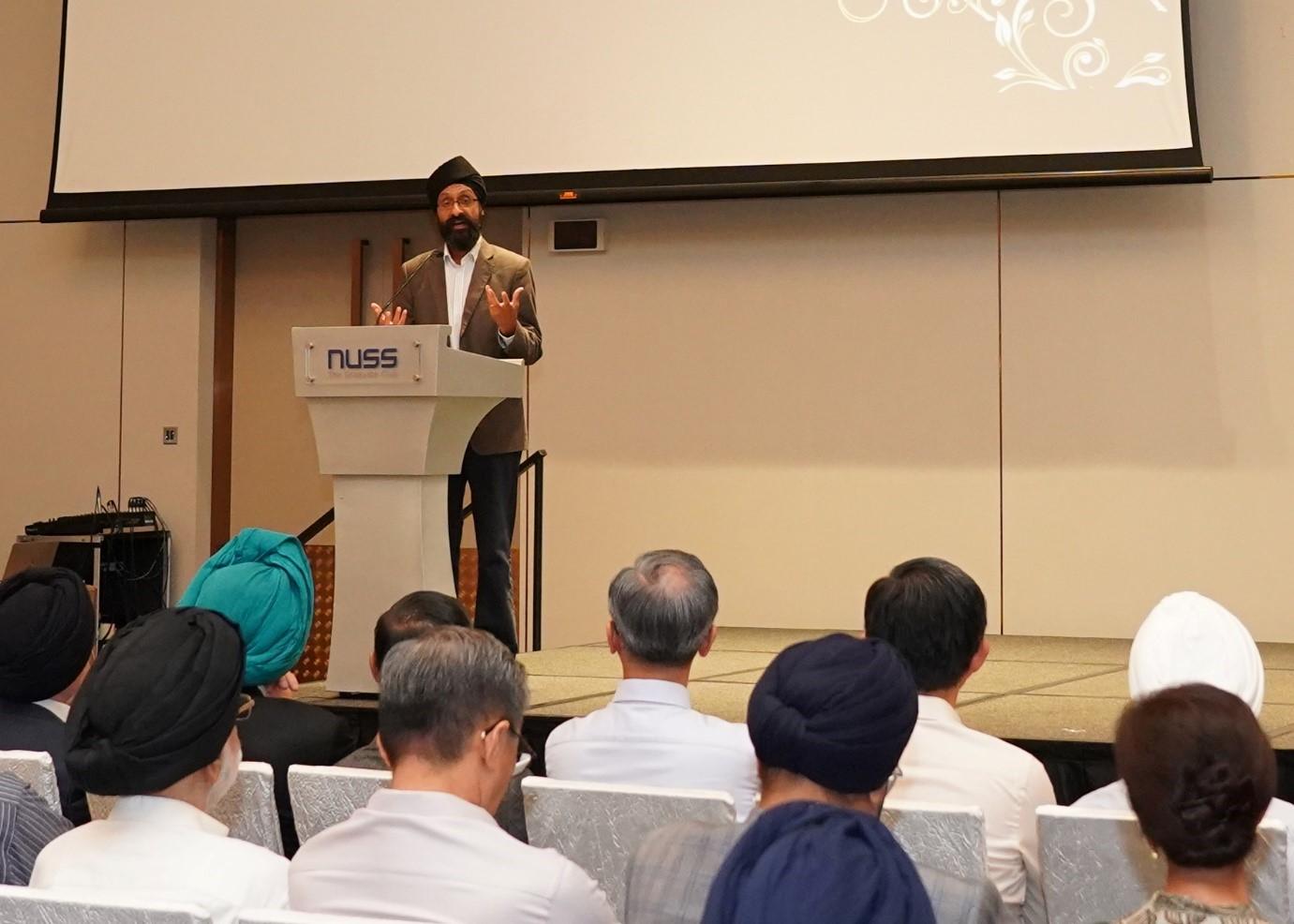 Congratulations to Dr Jasjit Singh for being appointed as the first Visiting Professor in Sikh Studies at the National University of Singapore's (NUS) Faculty of Arts and Social Sciences (FASS).
Following the signing of a Memorandum of Understanding between the NUS FASS and Central Sikh Gurdwara Board (CSGB) to set up a Visiting Professorship in Sikh Studies, the first in Asia outside the Indian subcontinent, Dr Jasjit Singh has been appointed as the inaugural holder of this position.
This was announced on Wednesday 23rd August at the official launch of the Visiting Professorship in Sikh Studies, an event attended by key figures in Singapore, including Mr Chan Chun Sing, Singapore's Minister for Education and Minister-in-charge of Public Service.
Research of Sikhism
The NUS FASS and CSGB chose Dr Jasjit Singh as a Sikh studies expert with the capacity to lead their agenda to deepen knowledge and research of Sikhism and the Sikh way of life.
Professor Lionel Wee, the Dean of NUS FASS, said "Associate Professor Jasjit Singh is a leading authority in the field of Sikh studies. He is well-regarded as an innovator in his impact-related work as demonstrated by his meaningful engagements with minority ethnic communities and organisations in the UK.
"With his expertise on British Sikhism, Assoc Prof Singh will sharpen our scholarly lens on Sikh beliefs and practices and deepen our students' knowledge and appreciation of the Sikh way of life not only in Singapore but internationally.
"We thank CSGB for working with us on this pioneer endeavour which supports our Faculty's wider aim of community engagement with society."
Teaching in new contexts
Dr Singh will teach an 'Introduction to Sikhism' module and will contribute lectures on Sikhism to modules on 'South Asia in Singapore' and 'World Religions'. He will also continue his research on digital Sikhism.
Thrilled by his appointment, Dr Singh commented: "it is such an honour to be officially inaugurated as the Visiting Professor in Sikh Studies in front of the Minister for Education and the President of the National University of Singapore.
"This position provides me with the opportunity to teach students from a different social and cultural context to my own and to learn about how they perceive Sikhs and how these perceptions have been developed.
"It allows me to research a relatively underexamined but very significant part of the Sikh diaspora".