Generous gift celebrates and supports creative excellence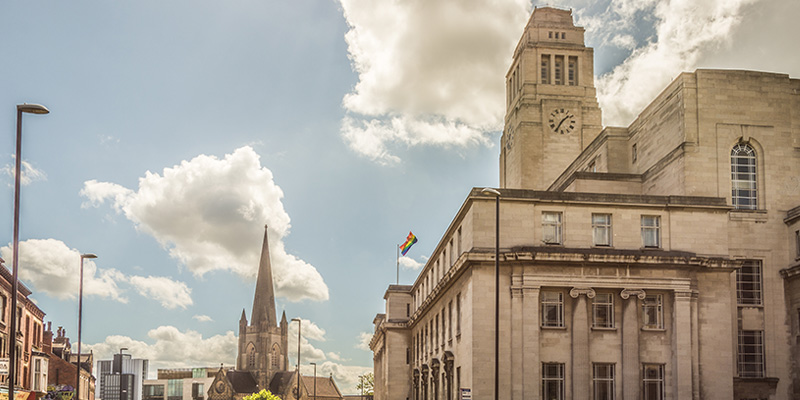 Several students from across the Faculty for Arts, Humanities, and Cultures have been awarded the £2000 Berkofsky Arts Award.
The award, available to final year undergraduate students studying within the Faculty of Arts, Humanities and Cultures is just one of the awards funded by the generous legacy from the late Hugh Berkofsky.
Each year the Berkofsky Arts Award celebrates and supports creative excellence in the Faculty of Arts, Humanities and Cultures. This year's award winners will produce and exhibit art works across multiple disciplines - from theatre, to documentary film, music and sculpture.
Here is a list of this year's winners:
Saminda Sidhu (School of Media and Communication) will make a documentary titled Supporting Women's Wrongs that will explore how women contest, and construct, ideals of femininity.

Matthew Davey (School of Music) will compose a piece for ten electric fans, two alto saxophones and flugelhorn. Presented alongside a collection of paintings the work will explore the experience of severe eczema.

Hettie Inniss (School of Design) will create a series of paintings exploring her father's journey from childhood innocence, to the complexities of adolescence and adulthood as a member of the Windrush generation growing up in 1960s London.

Molly Anderson (School of Languages, Cultures and Societies) and the Seagull Theatre will produce the one-act play Stretched that explores the tensions between creativity and financial success. The play will be performed in Leeds as well as the Edinburgh Fringe.

Isaac Morton (School of Philosophy, Religion and History of Science) will create a short film about three friends navigating the complexities of getting a job, and confronting their own personal advantages and disadvantages.
The Berkofsky Awards recognise excellence in academic and artistic experience, providing final year students with funding to support the creation and dissemination of an artwork that will enhance their career development. The awards were made possible by a generous bequest made by Mr Hugh Berkofsky, whose legacy has supported the careers of more than 40 Leeds students in the visual and performing arts.