Dr Aylwyn Walsh awarded Network Plus Grant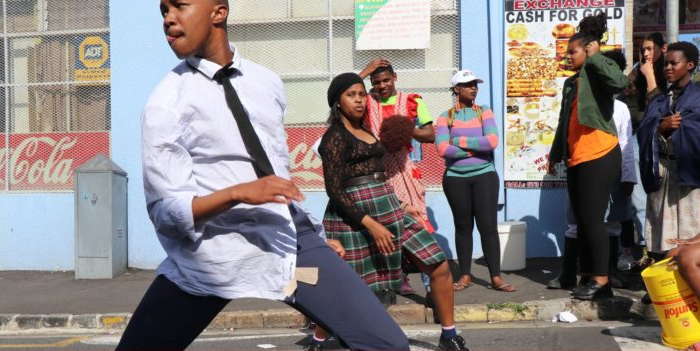 Dr Aylwyn Walsh has been successfully awarded a Network Plus small grant for impact related activity for a short sharp intervention across two provinces in South Africa in Changing The Story.
Changing The Story is an international, multi-disciplinary project which supports the building of inclusive civil societies with, and for, young people in 5 post-conflict countries. It is a collaborative project between universities, INGOs, artists, grassroots civil society organisations and young people across the world.
South Africa's language politics and contestation still inform how people participate, producing civic norms around the hegemonic place of English and also Afrikaans. Everyday tactics of resisting these norms (such as Kaaps) have reverberated across history in social movements informed by the challenges faced by youth engaging in school, at work and at home.
POW (Power of Word) takes up the politics of 'voice' using peer-exchange as our driving ethos. In the research outputs of the CTS projects ImaginingOtherwise (IO) and Ilizwi Lenyaniso Lomhlaba (ILL) the overlaps are analysed between language, power, and social change in South Africa.
The aim is to build deeper sustainability through strengthening bottom-up, linguistically specific strategy that brings the projects together to consolidate the powerful access to learning through arts approaches with a view to contributing to the ongoing political projects of self-representation, language, culture and education of peripheralized youth.
Dr Aylwyn Walsh is an Associate Professor in Performance and Social Change and the Programme Leader for MA Applied Theatre and Intervention. Her research interests involve a feminist approach using critical ethnographic methods and spans social, political and activist performance, radical pedagogies and intercultural performance as well as arts and mental health.