New Funding for History of Medicine Research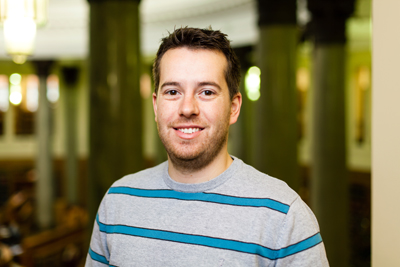 Leeds academic secures funding from the British Academy for a pilot study of the history of nutrition and everyday eating.
Dr James Stark, Associate Professor of Medical Humanities in the School of Philosophy, Religion and History of Science has been awarded £10,000 by the British Academy and JISC to unlock the research potential in the UK Medical Heritage Library. Dr Stark's research project - "Eating yourself young: diet, recipe, and vitality before nutrition science" - will interrogate digitised nineteenth century medical texts, alongside unique manuscript recipes of the Cookery Collection held in Special Collections at the University of Leeds.
The project will investigate how ideas about what constituted a "healthy diet" changed in an era before vitamins and a scientific approach to nutrition management. What was "healthy eating" before these ideas came to dominate? How was it practised? What did medical texts say about the importance of food and diet? And how were these ideas reflected in historical recipes? The project will run for 12 months from October 2018, and is funded through the new Digital Research in the Humanities programme.
Under Dr Stark's direction, the project will bring together academics from across the UK for two scoping workshops, as well as supporting a research assistant to transcribe historic manuscripts, making these important primary resources available to other researchers.