2023 Brotherton Poetry Prize open for submissions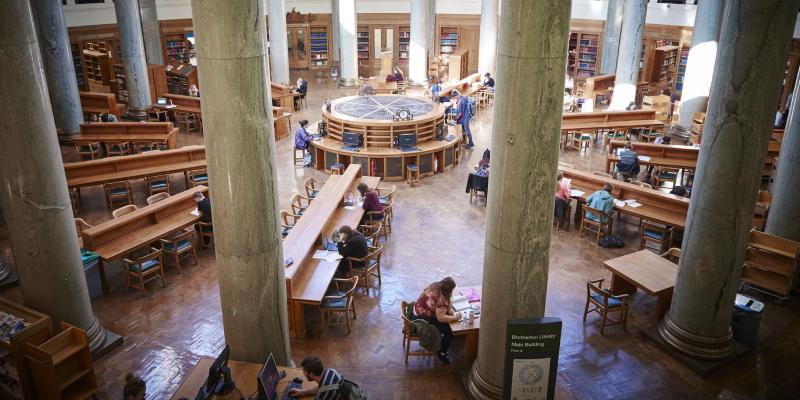 A prestigious University of Leeds poetry competition is now accepting entries, with a cash prize and publication of work for the winners.
Running every two years, the Brotherton Poetry Prize is a celebration of new poetry talent from around the world. Winning entries will receive £1,000, as well as the chance to further develop their writing within the University of Leeds Poetry Centre. There will also be cash prizes of £200 apiece for four runners-up. The work of all five writers will be collected into an anthology published by Carcanet Press.
Open to any unpublished poets over 18 inside or outside the UK, it allows aspiring writers to bring their talents to a wider audience. Each entrant can submit up to 200 new lines of poetry in up to five individual poems, on any subject they wish.
This year's Brotherton Poetry Prize judges include Simon Armitage, the current Poet Laureate and the University of Leeds' Professor of Poetry. Other members of the judging panel include Associate Professor of Creative Writing Kimberly Campanello, Lecturer in Creative Writing Caitlin Stobie, and current director of the University of Leeds Poetry Centre John Whale.
The Brotherton Poetry Prize has been of great benefit to its previous winners. Lauren Pope, the winner of the 2021 Prize, said:
"I was particularly drawn to the Brotherton Poetry Prize as one of the few prizes that considers a selection of work – perhaps because my poems are very much in dialogue with each other rather than standalone. Winning gave me the confidence boost I needed to take my debut collection, Always Erase (Blue Diode Press), to publication, and has been instrumental in securing funding for future poetry projects."
"The experience has been wonderful from start to finish: welcoming, supportive, collegial. I was awestruck by the care, consideration and kindness of the judges, who I have all long admired, and cherish my friendships with the other shortlisted and extremely talented poets." 
Writers interested in submitting poems have until midnight (UK time) on 30 September 2023 to submit their work. Winners of the prize will be notified by early December 2023.
For more information on how to enter the competition and the rules surrounding it, visit the official University of Leeds Poetry Centre web page.