Dr Valentina Mele discusses Dante's impact on Twentieth-Century American Poetry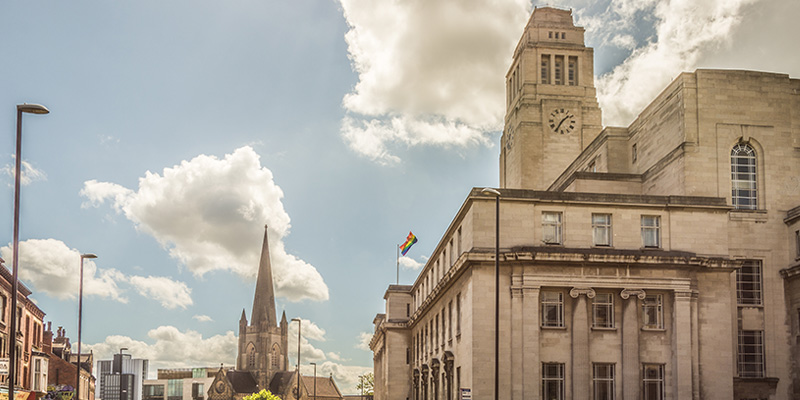 Dr Valentina Mele introduces her postdoctoral research on the reception of Dante's works in Twentieth-Century American poetry.
At the last Institute for Medieval Studies Research Seminar of the Autumn semester at the University of Leeds, Dr Valentina Mele, a postdoctoral researcher at Leeds, gave a paper entitled 'Dante's reception in Twentieth-Century American Poetry'. This paper was organised as a shared event with the Leeds Centre for Dante Studies, and took place on 22 November 2022. The paper covered part of the research that Dr Mele is doing for her postdoctoral research at Leeds, funded by the British Academy, on the reception of medieval poetry in the modern period.
In the paper, Dr Mele discussed the influence of the Dante's work on the American poet Robert Duncan. Most notably Dante's Vita Nuova or 'New Life' which was composed in a prosimetrum style that contains alternating segments or prose and verse. Robert Duncan was born in 1919 and became involved in many different poetic movements during his lifetime, including the Berkely Renaissance poetic movement. Dr Mele explained that, as part of her three-year project, she wishes to investigate Duncan's poetry and his discussions of poetic community, and how much the influence of Dante plays a part in his work. Duncan himself apparently referred to himself as a derivative poet, taking inspiration from the past and applying his own interpretations to them. On this point, Duncan imitates Dante's style of adding characters from his own life into his work. Dr Mele believes this speaks to the communal poetic practise of living and dead poets and argued that Dante played a similar role by taking his inspiration from Ancient Greek poets.
Dr Mele explored Duncan's use of Dante's work in a poem that he wrote in 1960, in which he translated sections of the Vita Nuova and planted them into the poem. By doing this, Dr Mele argued that Duncan uses Dante's work to discuss issues that he has with the society of his time. She provided other examples, including a case where Duncan has viewed an interaction between Dante and his former teacher in The Divine Comedy. Dante's former teacher is in hell for his sinful actions and Dante is understood to feel some sense of sympathy for him. This sympathy has been interpretated by Duncan as Dante's sympathy for more diverse forms of love, in other words for homosexuality. This is argued by Dr Mele as a case where Duncan used Dante's writings to create his own cult of Amor, a concept discussed by Dante, which was based on his desires.
During the debate after the talk, Dr Mele was asked about the structures of poetry that Duncan was using and she explained that he reproduced the rhymes schemes that Dante and other medieval writers used but not their structures.
For more information about this talk and about future research seminars, please go onto the What's on at Leeds page.